Graphics Intensive Site.
Hit Reload or Refresh
If Not All Images Load.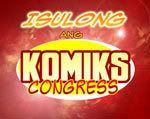 Original Art
For Sale!
Click Here!
Contact Me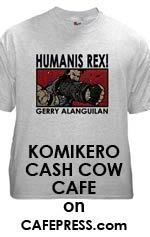 Know Your Rights as
Philippine Comic Book
Professionals!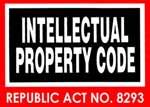 Click Image Above
or HERE for details.
RSS FEED

About Me
Current Journal
Entries

All Entries For
January 2007

Journal
Archives
2007
2006
2005
2004
2003
2002
2001
2000
1999
1998

Featured Articles

The Filipino Comics Artist
And Manga

Why No Comments?

Why Do I choose English
To Write My Stories?

Exploitation and
Self-Exploitation
in Comics

Making Mini Comics

Comics Lettering

Reviving a
Comic Book Industry

Commentary on
Anonymous Writers

Breaking Into
Philippine Comics

Preserving a Legacy and
Reviving an Industry

Featured Links

The Philippine
Comics Art
Museum


Komikero Comics
Main Site

Philippine Comics
Message Board

Crest Hut
Butt Blog
My Personal Blog

Ilyn Florese-Alanguilan
Website ng Aking
Mahal na Asawa

Doroteo L. Alanguilan
My Dad's Official Site

Emmanuel Jose
Blog Ng Aking
Dakilang Kapatid

MySpace

MyDeviantART

Blog Links



Monday, January 31, 2005
Posted 1/31/2005 04:45:00 PM by Gerry Alanguilan
Graphic Detail

by

Jonas Diego
Komikero and pal
Jonas Diego
is starting up a twice weekly strip in his blog called
Graphic Detail
. From what he told me, the strip would most likely talk about comics...or sex. I'm really not sure which.
His strip starts today, January 31, and will be seen every Mondays and Thursdays. His first strip features ME, of all people. Actually, I don't know why I'm talking about this and pointing you to his site. He's making me look bad, the bastard. I hate him. I mean, just LOOK at that drawing. What IS that? It's CRAP. CRAP!!! He apparently has eye problems because he's got me confused with a cranky fat guy when in reality... and I mean this not to blow my own horn, but just to set everyone straight with the FACTS... in reality I'm really a svelte but muscular hulk of a man. Lean, mean and tan. And not cranky at all. I mean, dammit! REALLY!!
So DON'T go to his
Blogger Account
or his
Deviant Account
that dare spread lies and half truths about me. I mean NOBODY should go there. It's dark, and it's creepy and most likely some thug will mug you. You were WARNED.
---
Thursday, January 27, 2005
Posted 1/27/2005 11:08:00 AM by Gerry Alanguilan

The Dead Heart
Before I finished Wasted, I wrote and drew a 23 page story called "July 16" for a new title I was doing called "The Dead Heart". The title was to showcase tragic love stories that I had in profusion at the time. It was by no means a followup to Wasted, as it was released before Wasted was finished.
It's a title that I got from a song by Midnight Oil, a really cool Australian rock band.
"July 16"
was a story that I decided to do after being haunted by the tragedy of the deaths up in Baguio during the 1990 earthquake. I packaged the story mini-comics style and released a little over 100 copies back in 1996.
I soon followed that up with a 2nd issue, featuring
"Blood Brothers"
, a story I wrote and was drawn by a pre-superstar
Leinil Francis Yu
. This time, it's story I came up with after my brother asked me to be his best man at his wedding. I released it again as a mini-comic, along with a 4 page "Stupid Chicken Stories" in 1997 with a print run of something a little under 100 copies.
I have a third complete 11 page story, this time drawn by classic Pinoy love story artist
Marissa Hilos-Nepumoceno
. She had been working in local comics employing the classic Pinoy look that is so associated with our comics for many decades. I wanted to use that style for a horribly gruesome story that that style is not associated with just to see what kind of contrast would result. This story is as yet unreleased.
I'm considering the idea of compiling all these three stories into one book, an idea that I had been thinking about for many years now. Because really, hardly anyone has had a chance to read those first two stories, and the third one none at all. I think it would be nice to have them in a single package printed on nice paper with a color cover.
What kept me back is the fact that I'm sort of unhappy with the art I did for July 16 now. I briefly thought about redrawing the entire story, and I've gone as far as redraw the first page. But that is as far as I got. I feel that redrawing this would be moving backward instead of forward. But then I could be wrong. I'm leaning more now towards just letting it be as it is, with minor corrections to the lettering.
I wonder if this is something that would interest readers? What do you all think? Any ideas? I'll still be coming out with this eventually, but I would just like to find out if visitors to this site has any thoughts about it. Thanks!
---
Monday, January 24, 2005
Posted 1/24/2005 06:53:00 PM by Gerry Alanguilan

Racist Comics Art?
This particular artwork from the musuem was taken down from a site that had used it because its visitors complained that it was racist.
Is it?
Having an open mind, I looked at the artwork again to see if I could see anything disturbing or racist about it. But really, all I see is a fight that's breaking out in a market.
Having read the story, the guy who's getting his head hit with a fish is Jack. He insulted the wares of the fish monger woman. The fish monger woman's husband defends his wife and Jack tells him to butt out. The fish monger woman hits Jack and a fight ensues and everybody gangs up on Jack.
Somebody calls Jill, Jack's brother and she charges into the market to defend his haplessly rude brother.
All of the characters here are Filipino and no other race is involved.
I'm still scratching my head how THAT can be racist at all. Am I too naive or innocent to see it? If anyone can give me an idea how this image can be disturbing, PLEASE let me know because honestly, I just don't see it.
And based on the stories that have been written by
Mars Ravelo
(who wrote this tale), and based on the accounts of friends and family of
Elpidio Torres
(who drew it), I get the sense that they were good people that were much loved by people who knew them. I don't believe anything racist can be produced by them intentionally.
But if you ask me, there are just too many people going around that are a little *TOO* racially sensitive that they see things that aren't there.
******
On a side note, the artwork in the musuem are all meant to be seen and shared with everybody. I have no problem other people using any image from this site on their own sites. The more people see these artworks, the better the art of Filipino comics artists are promoted.
But I would appreciate it if this site was credited and linked whenever any image from it is used elsewhere. Just so everyone knows where to find more of it, no?
---
Thursday, January 20, 2005
Posted 1/20/2005 08:22:00 AM by Gerry Alanguilan

Hammerhead
NOT
My new inking project is about to start and I'm looking forward to seeing the pages arrive. Editor Ben Abernathy has sent me the script for the first 9 pages and man... this book is going to kick serious ass.
This is the Cliffhanger/Wildstorm/DC Comics project formerly known as "
Hammerhead
". It's got a new title now which I am not at liberty to say at the moment. It's written by hot up and coming (if he isn't '
there
' already) writer
Andy Diggle
, who has been flattening 'em dead on Swamp Thing, Losers and Adam Strange.
My art partner is as always,
Leinil Francis Yu,
who has turned in preview pages for the book that just look breathtaking. Once again, he makes an artistic leap here, as he has consistently done so since the X-Men. His every new project looks different from the last, and this new project is no exception.
Posted 1/20/2005 01:03:00 AM by Gerry Alanguilan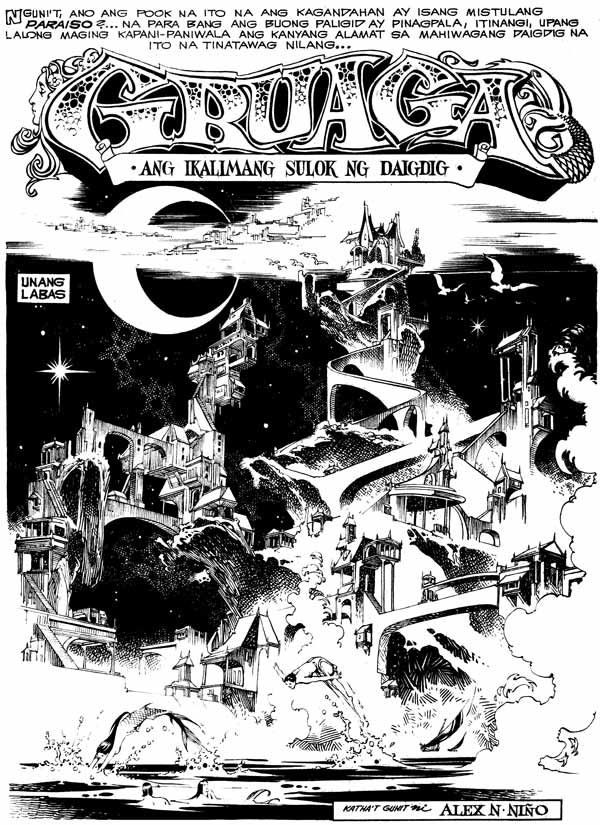 ALEX NIÑO
GRUAGA: Ang Ikalimang Sulok ng Daigdig
Pioneer Komiks, October 17, 1966
Gruaga is one of the rare instances in which Alex Niño drew as well as wrote his own stories. The Gruaga universe is apparently something close to Alex's heart as it is something he would revisit again and again in his subsequent work.
A whole section to "
The Legend of Na
", the main character in Gruaga, The Fifth Corner of the World was set aside in Alex's art book "
Satan's Tears
" published in 1979.
A separate portfolio of 10 or so illustrations called "
The Dark Suns of Gruaga
" was subsequently published by Shanes and Shanes depicting scenes from that fantasy universe.
---
Tuesday, January 18, 2005
Posted 1/18/2005 09:59:00 PM by Gerry Alanguilan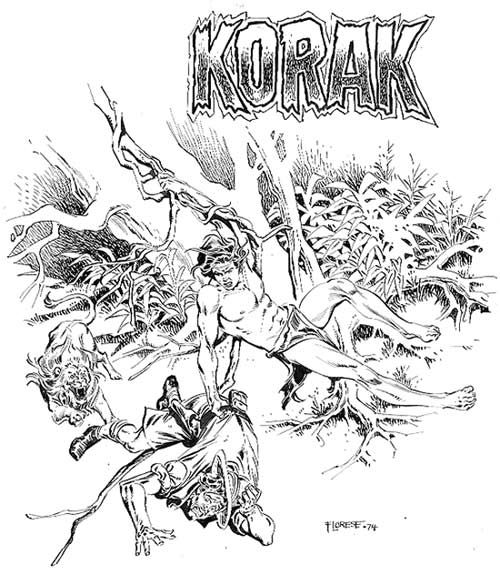 Rudy Florese's KORAK
Rudy Florese did several memorable issues of KORAK, Son Of Tarzan during the mid 70's for DC, the work that American readers remember him most for. He collaborated with
Joe Kubert
on the art for a few issues of Tarzan himself, but it was in KORAK where Rudy was able to illustrate all on his own.
Korak ©Edgar Rice Burroughs, Inc. 2000/2005
---
Monday, January 17, 2005
Posted 1/17/2005 08:56:00 AM by Gerry Alanguilan
I did some sketching beside Sampalok Lake yesterday, and some members of Komikero showed up to sketch as well, and hang around. I was there as early as 9am, planning to just draw all day and then see what's up at the plaza in the evening. Even though the San Pablo fiesta was the other day, yesterday being a Sunday I was sure there would still be some festivities going on.
The big surprise when a van pulled up behind me as I drew and out stepped
Ed Ramos
, an old good classmate of mine from college, composer and keyboardist for the awesome cult band
Ethnic Faces
, and incidentally the guy who first got to read chapters of Wasted as I finished them. I used to live near his place back then. With him was his girlfriend
Annie Alejo
, editor in chief of FUDGE Magazine, and other people who worked for Fudge like
Anna Gan
.
They came over to interview
Mr. Mandy Mariño
, whose residence was just across the park where I was drawing. They gave me this little stuffed doll to hold and said they'd take my picture with it. I thought well, OK. I strangled the little beast and made this scowl, acting crazy. Turns out, it was their mascot and they normally do this picture taking with the mascot thing for luck. He.he. OOPS! I guess you'll see it in the next issue.
---
Saturday, January 15, 2005
Posted 1/15/2005 10:16:00 PM by Gerry Alanguilan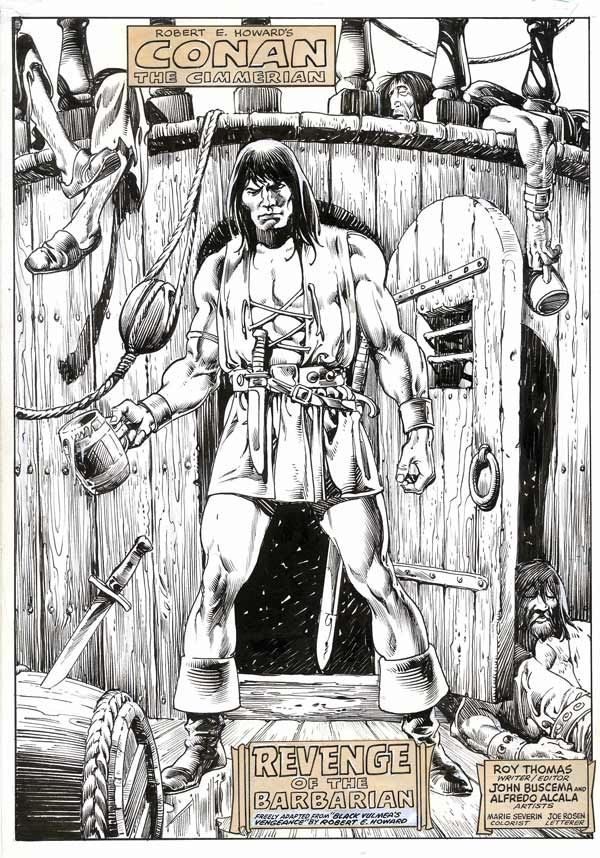 ALFREDO ALCALA
-Inker
John Buscema-Penciller
SAVE SWORD OF CONAN
Marvel Comics, 1979
Inker is probably not the correct term to describe the work Alfredo Alcala has done for Conan over John Buscema, specially after seeing personally how loose John's pencils can be. It is possibly the looseness of John's pencils that enabled not only Alfredo but many Filipino artists like
Ernie Chan
and
Rudy Nebres
to finish the pages given to them leaving a strong impression of their personal identities as artists.
Finisher is probably a better term for it is actually what Alfredo did, and being an enormously talented artists himself, he brought a lot of himself in many of the inking projects that he did. Some pencillers may not have taken kindly to what he did, but the quality of the end result cannot be denied.
One of the most prominent projects that Alfredo was involved in in the later part of his career was inking numerous issues of
Swamp Thing
over various pencillers with writer
Alan Moore
, and later
Rick Veitch
.
His work continues to be reprinted to this day, with a reprinting of his Swamp Thing issues with writer Rick Veitch that has just been published by DC Comics.
---
Friday, January 14, 2005
Posted 1/14/2005 08:34:00 PM by Gerry Alanguilan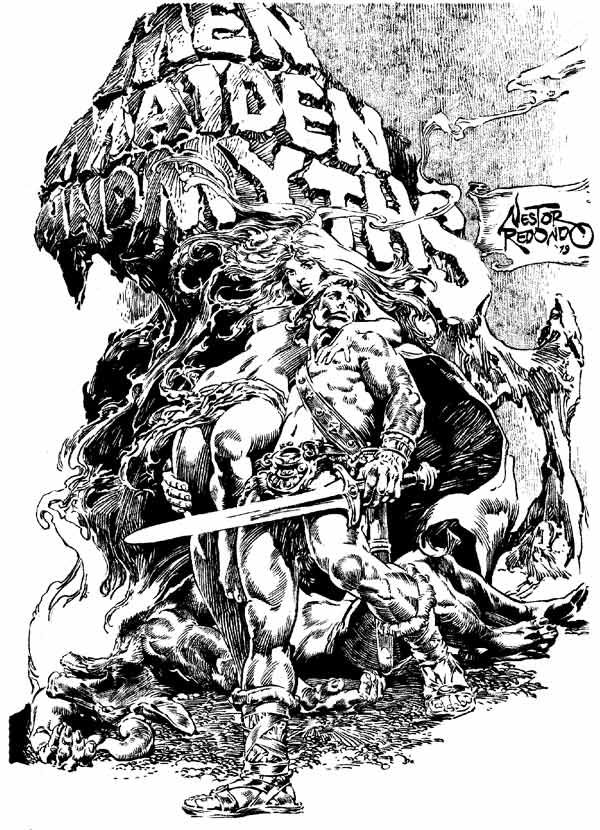 NESTOR REDONDO
Men Maiden and Myths Cover
1979
In the late 70's Nestor Redondo released a 6-plate black and white portfolio called Men Maiden and Myths, limited to only 1000 signed copies, published by Shanes and Shanes. The porfolio depicted scenes of couples from various mythologies from all over the world. He did King Arthur and the Lady of the Lake from the UK, Siva and Parvati from India, Si Malakas at Si Maganda from the Philippines, etc.
Posted 1/14/2005 10:54:00 AM by Gerry Alanguilan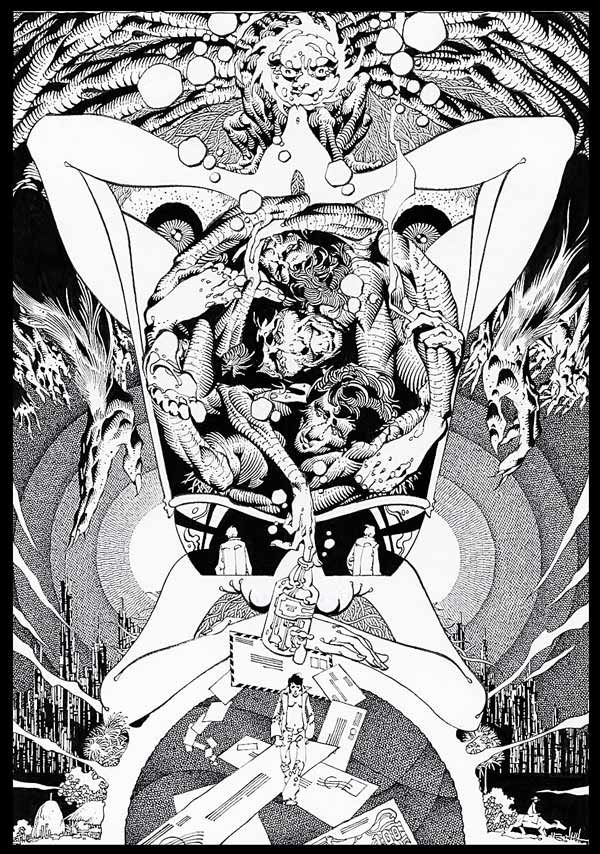 ALEX NIÑO,

writer and artist

Tap Dancing on a Tender Cerebellum Page 10
Heavy Metal
May 1978
This is a scan of a page of original art from one of Alex's Heavy Metal stories. I've featured the color version of this story before
HERE
. The complete set of original art from this story was recently auctioned off at Heritagecomcis.com for around $1200. Not too much, considering the quality of the artwork. And if only I had the means to bid at Heritagecomics (they have very strict bidding policies that would make it very difficult, if not impossible for me to participate), I would have certainly tried to win it. I'd say it's definitely worth it.
---
Monday, January 10, 2005
Posted 1/10/2005 10:12:00 AM by Gerry Alanguilan
El Indio
A blown up panel from one of the pages of El Indio. This is a rather difficult panel to restore because of the printing error on the lower part of the artwork, specially the 2nd speech balloon. Removing the yellow discoloration was actually quite easy in comparison.
Fixing the printing error entails scanning the artwork at a very high resolution. 1200dpi was recommended, but I don't think my computer can handle it, but I think 800 dpi RGB would do just fine.
Then one would go in a slowly shave, erase the dirt pixel by pixel. The damage to the lettering entailed more than just cleaning, but rather re-lettering. I did not even attempt to try and letter it myself, but I opted to cut and paste letters from either the first balloon or from other pages so that the look of the original lettering could be preserved.
---
Sunday, January 09, 2005
Posted 1/09/2005 10:20:00 AM by Gerry Alanguilan
In 2005
What do I see myself doing in 2005? I see it as another very busy year for me in comics, in architecture, and maybe film.
In comics, I'm still in the process of restoring artwork for
Francisco V. Coching's El Endio
. It's taking far FAR longer than I anticipated, and it might not be released this month as I have originally planned. I did not realize how time consuming it would be to restore just a single page. But it's a fascinating process and I really don't mind doing it. Coching's work deserves no less than the best and it's what I'm trying to achieve. I hope that when it eventually comes out, I hope to present this work in the best way possible.
Research is still ongoing for the Filipino Comics Art project. I'm anticipating the arrival in the Philippines of both Tony DeZuniga and
Alex Niño
, both of whom expressed interest in helping out with the book. I'm so totally excited about this project, and I hope to see it published, as scheduled, in 2006.
I'm receiving TONS of material from many creators like
Rudy Nebres, Del Barras, Romeo Tanghal
, etc., and from comics enthusiasts like
Auggie Surtida
etc., that's getting hard to find the time to process them all in a timely manner. But again, I really don't mind. This is all just terrific and these people have my eternal gratitude for all their help.
On the work front, I'm actively trying to find pencilling gigs, but I'm still doing more inking from the incredibly evolving
Leinil Francis Yu
. The preview art he is turning in for our next project for Cliffhanger have been nothing short of breathtaking. This one is written by
Andy Diggle
and man, I'm a fan of Andy's work from The Losers and Swamp Thing and I can't wait to see what he does with us.
I'm doing a little story about a chicken. I hope to finish it before the year is out, specially since it's the year of the Rooster. It HAS to come out this year!
In architecture, I see myself continuing to be active in our organization, the
United Architects of the Philippines, San Pablo Chapter
(UAP). I'm the webmaster of our site which you can find
here
. It's regularly updated, well, as often as this site is updated that is. Although I am not a current practicing architect, I can do so if I choose, specially with the passing of the Architect's Law of 2004, which is incredibly beneficial for the profession as a whole.
As always, I'll be attending the various seminars, conventions and conferences. The nearest one is an Area B assembly set for January 29-30 in Nasugbu, Batangas.
In film, I had promised Noel Lim that we will continue with the Wasted movie this year. Aside from that, I'm slowly becoming engrossed in the art of filmmaking as well. Recently, I've been doing these really short music videos with the aid of a program built in into XP, the Windows Movie Maker. It's a pretty handy tool that makes making videos relatively easy. I've made a video for
Johnny
, as well as
Komikero
.
I also recently finished a multi media presentation of the UAP San Pablo's activities for the past half year as a report in the form of an 8 and half minute video. The Komikero videos can be seen in my
other BLOG
, and the one for the UAP will be forthcoming in our site there.
I'm thinking of graduating into short film with a story about AZ and his clone. If he agrees that is. In the meantime, I'll think of something else.
---
Wednesday, January 05, 2005
Posted 1/05/2005 09:02:00 AM by Gerry Alanguilan
Last October, I got a booth, two booths actually, at the San Pablo City Market by the Lake October festival where I previewed the Comics Museum, as well as sell a bunch of old comics, books, post cards etc.
Click Here
for pics and coverage of that event.
It was pretty much a Komikero group booth as well and the group hung out for several days and we had lots of fun. It was great! So we were looking forward to having another go at it this month at the Cocofest.
But unfortunately, I will not be taking any booths this time around. When I went to reserve a booth yesterday, I was informed that each booth would now cost 3,000 pesos to rent for 7 days, *without* a tent. At the Oktoberfest, each booth was only 1,000 pesos and it *had* a tent. That's why I was able to afford two booths back then.
I'm horrified at the apparent profiteering of this event. They probably realized how successful the last one had been and want more this time around. But you're *not* getting it from me.
I already made a cover for the COCOFEST for the official newsletter for free in an effort to help you know, because I fucking love this town and want to help make things better. It's just too fucking bad that other people don't feel the same way.
---
Saturday, January 01, 2005
Posted 1/01/2005 01:39:00 AM by Gerry Alanguilan
2005!!
2004 was quite a year. Lots of things happened...I did lots of comics. I finished inking Superman:Birthright as well as Batman/Danger Girl, wrote Lastikman, wrote drew and published Crest Hut #3, and wrote and drew stories that have yet to be published like "San Pablo, 1978" for Siglo: Passion and "The Furnished Room" for Graphic Classics: O Henry. And yeah, Johnny Balbona! Hopefully, I'll be busier here now in 2005.
Filipinos love firecrackers and come New Years Eve there's no way you're not going to notice it. When I was a kid I loved firecrackers. I'd spend the entire New Year's Eve day making elaborate preparations for the kind of stuff I'll be doing that night. Over the years I just lost interest in them I guess. That and the fear of losing fingers, that is. Firecrackers these days are HUGE and have power enough to blow people's hands away. Videos and pictures of bloody stumps come January 1 have so thoroughly disgusted me out of holding firecrackers in my hands ever again. Specially with the kind of job that I do.
My biggest fear as always, are stray bullets. I posted a picture of a stray bullet here in the the journal that fell on the floor of our kitchen a few years ago, on the same spot I had been cooking ham the night before. For all I know it missed me by a few minutes. I even wrote a comics story about this fear on the pages of Pulp Magazine. I always felt that the story was too short (just a one pager!) and maybe one day I'll do an expanded version. The same story saw print again in my very first writing gig for an American publication, Prophecy Anthology #1, also published in 2004.
I'm probably too numb to talk about the disaster here in Asia. It's just too overwhelming. So many deaths in such a small amount of time. It's just beyond my comprehension at this time. I'll probably write about it eventually. What a way to start the year.
---
---