Graphics Intensive Site.
Hit Reload or Refresh
If Not All Images Load.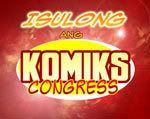 Original Art
For Sale!
Click Here!
Contact Me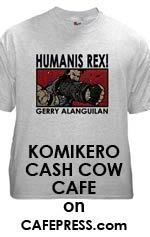 Know Your Rights as
Philippine Comic Book
Professionals!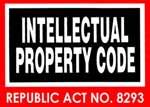 Click Image Above
or HERE for details.
RSS FEED

About Me
Current Journal
Entries

All Entries For
January 2007

Journal
Archives
2007
2006
2005
2004
2003
2002
2001
2000
1999
1998

Featured Articles

The Filipino Comics Artist
And Manga

Why No Comments?

Why Do I choose English
To Write My Stories?

Exploitation and
Self-Exploitation
in Comics

Making Mini Comics

Comics Lettering

Reviving a
Comic Book Industry

Commentary on
Anonymous Writers

Breaking Into
Philippine Comics

Preserving a Legacy and
Reviving an Industry

Featured Links

The Philippine
Comics Art
Museum


Komikero Comics
Main Site

Philippine Comics
Message Board

Crest Hut
Butt Blog
My Personal Blog

Ilyn Florese-Alanguilan
Website ng Aking
Mahal na Asawa

Doroteo L. Alanguilan
My Dad's Official Site

Emmanuel Jose
Blog Ng Aking
Dakilang Kapatid

MySpace

MyDeviantART

Blog Links



Monday, December 20, 2004
Posted 12/20/2004 06:56:00 PM by Gerry Alanguilan
Tony DeZuniga
"...and spoil the CHILD!"
pencilled by
Mark Silvestri
inked by
Tony DeZuniga
The House of Mystery #292
May 1981
This will the first of many features on Tony DeZuniga, a very talented artist who was instrumental in introducing the art of Filipino Comics Art to the world. DC Editors were so impressed by Tony's work when he first worked for them in the late 60's-early 70's that they asked if there were any more like him back home in the Philippines. Tony accompanied DC Publisher Carmine Infantino and editor Tony Orlando to the Philippines in the 70's on a talent scouting expedition which proved fortuitous for the likes of Nestor Redondo, Alfredo Alcala and Alex Niņo, who were soon making work for DC.
---
Sunday, December 19, 2004
Posted 12/19/2004 10:51:00 PM by Gerry Alanguilan
Lico Reloj
Lico Reloj is probably one of the most promising cartoonists I've seen in a long time. And I don't say this lightly. You don't see me gushing profusely at just about any young kid who does some drawings and slaps on some words on them.
Lico's talent is something quite special. He makes me laugh. He makes me REALLY laugh. He comes from a new generation of jokesters who don't depend on tired old cliches of cartooning. While his drawing is still rough around the edges, the quality and humor of his work is unmistakable. And he never seems to run out of them, and that is one mark of a truly gifted jokester.
Some of his jokes do tend to be in-jokey, which you probably won't appreciate if you don't know the people he is spoofing, or you probably won't get if you don't have a certain level of geekery in you, but I think with work and time, he can channel his writing ability on a more general level which can be appreciated by a much wider audience.
I think Lico has it in him to go on and do great things. And I'm really hoping that it will happen.
Check out Lico's stuff at his DeviantArt page!
http://goh.deviantart.com
/


My advice to Lico.... develop your drawing even more, and never stop writing! I want to be entertained by your strips for as long as I live.
---
Friday, December 17, 2004
Posted 12/17/2004 08:12:00 AM by Gerry Alanguilan

I Love Jim Lee
Because He Respects Inkers
You all know Jim Lee. He's just probably one of the most influential comic book artists to emerge in the 90's and literally changed the face of comics and he's still at it today.
Over at his
blog
, he has been talking about inkers and how he frowns at some companies' decisions to do away with inkers and color directly on the pencils. There's pretty much an industry wide and fandom wide disrespect for inkers and I think it's got to do with the fact that people actually don't understand what we do. Do we just trace or what?
Well, Jim has issued a challenged to everyone. He's uploaded a high resolution copy of a pencilled page from Superman/Batman and he challenges anyone to take a crack at inking it. I think he's on to something. For someone to understand what inkers do, the best way is for them to try it themselves.
Do you want to try? Click below!
http://gelatometti.blogspot.com/2004/12/so-you-want-to-be-inkist.html
---
Wednesday, December 15, 2004
Posted 12/15/2004 11:25:00 AM by Gerry Alanguilan
Lastikman Launching
Me and Arnold messing up somebody's copy.
I'm praying that this guy (Fero) buys another copy.
Thanks to everyone who came to the launch and bought their copies! Thanks as well to those who came even though you weren't able to buy a copy, your presence there means a lot to us.
It's very nice to meet people I've met online and people I've already met before. Forgive me if don't remember all your names right away, but rest assured I know you all by face.
I was able to check out the printed comic book myself yesterday at the launch and below I wrote a self review of it. he.he.
Thanks to
AZ
for the pics! Waah! I have no pictures I took myself because my camera's broke. I'll get myself a new one by February.
Posted 12/15/2004 09:07:00 AM by Gerry Alanguilan

LASTIKMAN
A Critical Self Review
Spoilers! Don't read if you don't want to be spoiled on some story elements.
I'm pretty sure reviews of Lastikman will be forthcoming after the comic book gets more widely circulated. The schedule on it was pretty tight and the copies that arrived yesterday at the launching were literally HOT off the presses, as printing continues for the week. I actually haven't seen and read the comic in its printed form before then. So there I was reading it as people were giving their talks at the launching ceremony.
So what did I think? I gotta say, Arnold's art really just rocks. I mean, bow ako. Same goes for Ed's coloring. It really is a nice looking comic book. But I must admit, there are things about the writing that I wish I could fix. Reading through it I felt like I was rushing to finish everything in one go. I think this was a story that could best be served being told in 4 issues (wishful thinking!), but I think if I had maybe an additional 15 to 20 pages, I could try and make the story flow more to my satisfaction.
I'd devote more pages to Lastikman's adaption to the society, specially the reaction of the people in general, the development of the perceived threat, and more choreography of the battle scene at the end. Kasi parang may kulang over all.
There are some minor errors in the lettering, specially when Atomika is confronting Lastikman, a couple of balloons pointing to Atomika should be pointing to Lastikman.
There were some balloon placements that I think could be done better, because some words that should be read second gets read first and or vice versa. It's all a matter of placing the balloons in the right places to tell a story in an order and pace that I like. It's a writer's responsiblity that I unfortunately was not able to take care of this time around. If we will be doing another comic book in the future, I'll be directly supervising this aspect of production and more.
Those are probably the only technical errors I know, but everything else stems from my own personal opinion of the comic book.
Although this isn't really my first writing gig, it is my first writing gig where I'm handling a popular character drawn by someone else. It's a continuing learning process for me, and this particular project taught me a LOT about writing for comics like this.
I welcome all thoughts on Lastikman, specially thoughts on what you think doesn't work, what's bothering you about it and opinions on what you think should be done to fix it. Post comments below, or email me. Wag kayo mahiya. :)
gerryalanguilan at yahoo dot com.
At any rate, I'm extremely proud of this comic book and I'm very happy at how it all turned out, errors and all, and I'll be actively promoting it whenever I can. Artist Arnold Arre and colorist Edgar Tadeo created something truly exceptional with the art, and they breathed a kind of life into the story that went beyond what I had imagined. Thanks guys! Thanks also to Ryan Orosco for some invaluable assistance. And thanks to Zach, Mr. Hugo Yonzon and Mango Comics for the opportunity. I hope we could do more!
---
Monday, December 13, 2004
Posted 12/13/2004 10:27:00 PM by Gerry Alanguilan

The El Indio Project
After finishing inking Batman, I came back to working on scanning and restoring
El Indio
. El Indio is a story written and illustrated by
Francisco V. Coching
that saw print on the pages of
Pilipino Komiks
from 1953-1954. The Francisco V. Coching Foundation, in cooperation with Komikero Publishing, is compiling the complete story in one volume, for publication next year. Hardly any original art exists for this story, so I'm scanning from the original printed comics pages.
For a long time I had no idea how to go about it because when I started with page one, I realized how difficult it was going to be. The decision to do it completely in black and white was reached in agreement with the Coching Foundation. This meant stripping out the color on some of the pages.
As is typical of many Philippine Comics of this time, some stories had two pages in color, and the rest in black and white. The coloring is mostly limited to shades of red and grey. To achieve a look of consistency for the entire book, it was necessary to make all the pages black and white.
It took a lot of trial and error to get the result I thought were OK. I even consulted with a comics art restorer who did work on Fantagraphic's B. Krigstein Comics and he gave me a lot of really valuable tips.
Oftentimes, I need to go in and clean certain sections of the page pixel by pixel just to make the art over all to look good. I'm pretty happy with how the pages look so far.
More on this later.
---
Sunday, December 12, 2004
Posted 12/12/2004 09:00:00 PM by Gerry Alanguilan

Elastika
I was asked to write
Lastikman
very early last year. I had already thought up a story shortly after then, but it wasn't until early this year was I asked to come up with a complete script. We set out to introduce new character in the story, a character that was strong enough on its own character-wise and powers-wise so it could possibly stand on its own in case we needed to spin it off in the future.
So it was then I came up with the name of
Elastika,
along with a description of her character, her background and her powers. Some may find the name cheesy, but it was fully intentional. We needed a name that seemed bombastic enough that would not only be easy to remember, but it would also appeal to younger readers.
I do realize that there's a band called Elastika, as Budjette Tan pointed out to me later on, but it I think it would be OK since it's a totally different thing all together.
Arnold Arre took
my description of Elastika's character and came up with an awesome rendition, here colored by
Edgar Tadeo
.
I was progressing leisurely with the writing of the script when
Zach Yonzon
, Mango Comics Editor told me that we needed to fast track the script so we can release the comic book by December. We just found out that a movie of Lastikman is being made for the Film Festival in December. At the time we didn't know who was going to play Lastikman but we knew it wasn't Vic Sotto. We needed Lastikman to come out when the buzz on the movie is the strongest. This is probably the best free advertisting we can have for the comic book.
But anyhow, by October, we learned much to our shock, that the movie is going to use a female villain named LASTIKA. We collectively went, what the FUCK! A leak? A coincidence? I was pretty aggravated myself for the first 30 minutes, but I thought well, let's just make up another name. They still tried to get the name Elastika copyrighted as a comics character, but in the end, we just decided to let it go. There was no use in bothering with all the fuss and it wasn't really worth making enemies because of this thing.
I already had a new name in mind anyway. It sounds even more bombastic, and everyone seems to like it. So we ended up using that instead. What's the name? Come to the Lastikman launching this Tuesday to find out! he.he.
---
Saturday, December 11, 2004
Posted 12/11/2004 04:40:00 PM by Gerry Alanguilan

Nestor Redondo's DIWANI
DIWANI
Written and Drawn by
Nestor Redondo
Hiwaga Komiks, 1953
Diwani is regarded as another one of Nestor Redondo's masterpieces. The illustrative quality and realistic amount of detail remains impressive to this day. Nestor was never so detailed before or since.
I strongly believe that he was inspired to try this manner of illustration with the arrival of
Fred Alcantara
in the local komiks scene from the advertising field. Fred was at the time highly regarded for his ultra-realistic and profusely rendered ads of Coca-Cola, Ginebra San Miguel and various other ads. He did very few comics stories, but what few he did so staggered not only that generation of comics artists, but generations that followed.
His influence on Redondo in Diwani is remarkably evident in this story. But while Fred's figurework was somewhat stiff, with Redondo employing this style accompanied by his graceful figurework he produced a piece of work that is extraordinary.
CLICK HERE
for a gallery of full page scans from this story.
Posted 12/11/2004 08:00:00 AM by Gerry Alanguilan
Before Lara Croft There Was....
TULISAN
Written by
Pablo S. Gomez
Drawn by
Nestor Redondo
Hiwaga Komiks,
1961
---
Friday, December 10, 2004
Posted 12/10/2004 07:29:00 PM by Gerry Alanguilan
The Classic Pinoy Look in Komiks
Francisco V. Coching
GIGOLO
Pilipino Komiks #236, June 16, 1956
---
Tuesday, December 07, 2004
Posted 12/07/2004 06:47:00 AM by Gerry Alanguilan
Mars Ravelo's Lastikman Comic Book Launch!
Mango Comics invites you to the launch of its latest title for 2004, Mars Ravelo's Lastikman!
Just in time to celebrate the 40th year Anniversary of Mars Ravelo's fantastic, elastic creation, Mango Comics is proud to bring Lastikman back to the pages of comics in full color. Created in 1965, Lastikman comes to life through the writing of acclaimed comic book creator and inker Gerry Alanguilan (Wasted, Superman: Birthright), the art of two-time National Book Award winner Arnold Arre (Mythology Class, Trip to Tagaytay), and the brilliant colors of the talented Edgar Tadeo (Wolverine, Silver Surfer).
This special 56-page one shot pays homage to the original story of one of the country's most popular superheroes, and features a cameo from Mango Comics' newest creation. Mango Comics' Mars Ravelo's Lastikman is made possible in part through generous contributions to the Support Filipino Comics Program.
Be there as we celebrate 40 years of walastik superheroism! December 14, Tuesday, 4pm at PowerBooks Live! Greenbelt 4, Makati.
********************
All right! There's actually going to be a launch of something I wrote! Awesome! Wasted had it's own launch back in 1998 and while it was small and intimate, I thought it was appropriate. This Lastikman launch is quite something else. It's going actually going to be at Powerbooks! Coolness! What self respecting writer doesn't want his book to be launched at Powerbooks? Well, maybe one or two, but well.... Arnold is an old hand at this, having had launched his book After Eden there, and actually made a Powerbooks tour as well.
Now here's hoping the book doesn't suck! Well, I'm pretty sure the art won't suck because I've seen all of if, and holy crap, they're absolutely terrific.
We hope you could come, check the comic book out, and let us know what you think. See you there!
---
Monday, December 06, 2004
Posted 12/06/2004 10:51:00 PM by Gerry Alanguilan
Mwahaha #4
Mwahaha, the bimonthly comic magazine from Mango Comics, is available now!
Mwahaha Laughs at the Movies features work from the country's top cartoonists and illustrators. With new episodes of
Gerry Alanguilan
's Johnny Balbona,
Tonton Young
's Polly's Report,
Rene Aranda
's Mokong's World and
Manix Abrera
's Kirot ng Kapalaran. New art from the Singapore Strait Times'
Dengcoy Miel
, more jokes from
Manny Francisco
, and new submissions from
Steven Pabalinas
and
Steph Bravo
of the Philippine Daily Inquirer.
Other features include how to get an iPod Mini! An interview with the lovely
Amanda Griffin
!
More pages! More jokes! More kalokohan!
Mwahaha 4 is available at your favorite book, magazine, or comic stores. Ask for it! P60 lang!
Posted 12/06/2004 06:58:00 PM by Gerry Alanguilan

Petronilo Z. Marcelo
Ang Biyenan Kong Amerikana
Written by Mars Ravelo
Pilipino Komiks, 1955
Mga Ligaw Na Bulaklak
Written by Carlos Gonda
Pilipino Komiks #251, January 12, 1957
Rodora
Written by Mars Ravelo
Pilipino Komiks #236, June 16, 1956
Petronilo "P.Z." Marcelo is known for delicately detailed faces and figures in simple layouts that are easy on the eyes. Proponents of such a style include
J.C. Calauag, Elpidio E. Torres,
and much later,
Mar Santana
. Personally, I find this style quite appealing and P. Z. Marcelo is easily one of my favorite artists of this time.
Posted 12/06/2004 06:15:00 PM by Gerry Alanguilan
Federico C. Javinal
MagpaKailan Man
Story by A.S. Tenorio
Art by Federico C. Javinal
Hiwaga Komiks #96, June 2, 1954
---
Sunday, December 05, 2004
---
---