Graphics Intensive Site.
Hit Reload or Refresh
If Not All Images Load.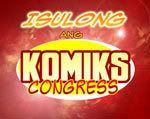 Original Art
For Sale!
Click Here!
Contact Me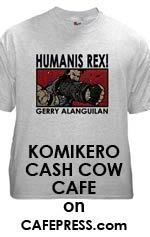 Know Your Rights as
Philippine Comic Book
Professionals!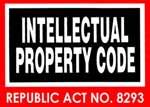 Click Image Above
or HERE for details.
RSS FEED

About Me
Current Journal
Entries

All Entries For
January 2007

Journal
Archives
2007
2006
2005
2004
2003
2002
2001
2000
1999
1998

Featured Articles

The Filipino Comics Artist
And Manga

Why No Comments?

Why Do I choose English
To Write My Stories?

Exploitation and
Self-Exploitation
in Comics

Making Mini Comics

Comics Lettering

Reviving a
Comic Book Industry

Commentary on
Anonymous Writers

Breaking Into
Philippine Comics

Preserving a Legacy and
Reviving an Industry

Featured Links

The Philippine
Comics Art
Museum


Komikero Comics
Main Site

Philippine Comics
Message Board

Crest Hut
Butt Blog
My Personal Blog

Ilyn Florese-Alanguilan
Website ng Aking
Mahal na Asawa

Doroteo L. Alanguilan
My Dad's Official Site

Emmanuel Jose
Blog Ng Aking
Dakilang Kapatid

MySpace

MyDeviantART

Blog Links



Saturday, October 30, 2004
Posted 10/30/2004 06:37:00 AM by Gerry Alanguilan
San Pablo Oktoberfest!
I got a couple of booths for the Oktoberfest/Food and Art and etc. Festival here in San Pablo City from Oct. 27 to 31. I saw it as an opportunity to publicly preview the Philippine Comics Art Museum and gauge the reaction of the people to it. The Komikero group can use the booth as well to sell their mini comics, caricatures, back issues, postcards, books and so on. Ilyn is taking the opportunity to sell her hand made cards, and dispose of read books.
The response, I'm glad to say, has been very encouraging. Visitors were amazed at some of the old komiks and artwork on display. Older visitors felt nostalgic and talked about komiks they had loved when they were younger, and younger visitors were very impressed by artists they are seeing for the first time like Nestor Redondo and Alfredo Alcala.
Our San Pablo City postcards received quite a bit of attention as well. Nobody really makes postcards of San Pablo City scenery and the reaction to them were quite surprising. A lot of them couldn't believe how beautiful Sampalok Lake is. Someone really couldn't believe it and was convinced I "edited" the pictures on the computer to make them look good. He only has to go to the other side of the park just to see how beautiful that lake is. :) At any rate, we sold quite a bit of those postcards.
I also took this chance to work on my Batman/Danger Girl pages, and make that part of the exhibit. A lot of people, specially the younger kids and students, were very interested in seeing how an actual comic book page is inked. Having people watch you work can get unsettling at times, but it did prod me to work really hard and I ended up finishing more than what I normally would back home.
Thanks to Johnny, Geoff, Jerald and Mylene for helping out the first couple of days!
We still got two more days to go. Anybody is welcome to drop by! Our spot is between the Municipal Hall and the Doņa Leonila Park. Here are some pictures from it:
Setting up the booth with the help of our UAP OJTs. Komikero Jerald supervises.
Inking Batman/Danger Girl. That man hung out there for a long time.
Ilyn and Komikero Mylene selling postcards and books.
Girls like comics!
If you want to drop by and don't know how to get here, check out these directions:
http://www.komikero.com/festival3.html


Get to where the Municipal Hall is and we're just sitting next to it. See you!
---
Friday, October 29, 2004
Posted 10/29/2004 10:25:00 PM by Gerry Alanguilan

Is This What You Want?
Comic Book Artist Magazine
, published by Top Shelf publications in the United States, is one of the premiere magazines on comic book artists from all over the world. In it's latest issue, #4 cover dated September 2004, the magazine devotes nearly the entire issue on the art of Philippine comic book art and artists.
Here are some excerpts:
"...the Philippine 'school' of artists (in the 70's), a stunningly talented group of men who made an immediate and lasting impression on the industry and among appreciative readers. Strange sounding names -- DeZuniga, Niņo, Redondo, Alcala, etc.-- would quickly become familiar and quite welcome..."
"As a group, these Asian artists were astonishingly accomplished and talented almost beyond measure. Certainly the top three talents -- Redondo, Niņo and Alcala -- stand shoulder-to-shoulder with
any
comic book artist the world over, bowing their heads to no one."
"What the Filipinos shared was a good, solid and usually (Niņo excepted) conventional approach to storytelling, exceptional draftmanship, and exuberant florid brushwork which harked back to the golden years of magazine illustration in the first few decades of the 20th Century."
"...the traditional Filipino style is all but dead."
"
Manga
have greatly influenced the market, generating a genre called
Pinoy manga
(Philippine manga), new companies and titles such as Culture Crash, Questor, etc., and a batch of cartoonists following the Japanese style of drawing."
Observations from an objective third party, not mine.
---
Thursday, October 28, 2004
Posted 10/28/2004 01:32:00 PM by Gerry Alanguilan

Grafiction, Graphic Novel, etc.
The term "graphic novel" to refer to book length comics has been around for many years now, and it's part of an effort to uplift comics as a medium in the eyes of the reading public. The latest term to come into play is "grafiction", a term that has been coined by a friend of mine, and
SIGLO: Freedom
is one of the very first comic book projects to to use the term to refer to it.
I think it is a good thing that there are comic book creators out there who do see the general perception of comics as a problem in getting comics recognition as a legitimate form of art, and it is something that is no longer just for kids.
And I'm really glad that there are many creators who do create material that are of a more sophisticated nature, and tackle more issues that are not normally associated with comics.
However, I am a little bit uncomfortable with using the term "grafiction" or "graphic novel" or any term that tries to uplift comics by changing the term by which comics is called. For better or for worse, the product that we create *is* comics or comic books. That is what the medium we all love to read and create is called. And people will know it to be comics for a long time to come. Probably for all time.
Imagine a scenario in which you are approached by someone and you are asked what work you do. You answer "I'm a grafictionist." or "I'm a graphic novelist". And you show them a sample of your work. More often than not, the reaction you will get are "But...but this is COMICS." or "Ah! Comics!" And I can tell you some of them will come away with the feeling that they have been a little bit deceived.
COMICS is what we do, for better or for worse. And we are already creating stories that uplift comics. I think it would be nice to try and uplift the term as well. Comics is a name that I think is worth fighting for, a term that is worth uplifting. It's a word that we have to be proud of using. Meanings of words change over time. The meaning of "comics" can change as well, specially if we create more stories and art that continue to push the envelope of what we can do in this medium. It may take a long time, but it is a road that I'm prepared to take.
---
Tuesday, October 26, 2004
Posted 10/26/2004 08:59:00 AM by Gerry Alanguilan
Bad Phone, Bad!
If you have been trying to get in touch with me via text message, don't be pissed if I don't answer back. Globe has been down here in my area for the past couple of days. When there is a signal, I get messages, but messages refuse to get sent, and calls don't connect. I don't know how long this is gonna be. So if you text me, I'll probably answer via email for the meantime.
I can't use PLDT either because for some reason, my long distance has been disabled (even though my bills are paid).
Do I get smart and get Smart?
---
Monday, October 25, 2004
Posted 10/25/2004 08:00:00 PM by Gerry Alanguilan
Back From Bohol!
At Panglao Island, Bohol
Just got back last night. What a crazy, fun week! I was ready to get fired because of the amount of time I was gone. A week may not be much, but it may well be 10 years for someone who works in comics. I still had a lot of work to do, but if Ilyn and I didn't take this break at this time, we both would have gone crazy. At any rate, it was all worth it. We had a GREAT time!
More pictures at my personal blog
.
It seems I still have my job, at least some of it, and I'm just raring to get cracking at the desk again. Later!
:)
---
Saturday, October 16, 2004
Posted 10/16/2004 07:34:00 AM by Gerry Alanguilan

Offline!
We're off! Me and Ilyn will be gone for a while for our much delayed (one and a half years!) honeymoon. We'll stay stay for awhile in some remote island down south and then join our UAP chapter for our National Conference of Architects in Bohol. We won't be gone long, just a week, as there are still lots of work to do. But come tomorrow, I just don't want to think about that for a while. I expect to have a VERY busy October, November and December, and I really need to recharge for it.
In the meantime, I'll be offline. I won't be able to check my email if there isn't any Internet cafes where we're going. But even then I won't be able to check my email often anyway, and even then I'll be able to check only my Yahoo address. Hopefully, maybe, I can update this blog and the photoblog while I'm there. If I can't, then it's no big deal.
It's my 20th or so plane ride but it's Ilyn's first and quite naturally she's pretty nervous about it. But then come to think o fit, so am I! The thrill of flying still hasn't gone from me, but I can't help but still feel nervous about it. Readers of Crest Hut #2 will know what I'm talking about.
I'll be back in a week!
---
Tuesday, October 12, 2004
Posted 10/12/2004 08:17:00 PM by Gerry Alanguilan

Working on Batman/Danger Girl
Doing Batman is just great! Doing this after Superman seems just perfectly right, and I'm glad to have the opportunity to do it. Leinil Francis Yu is my penciller again on this one, and he's been doing just a terrific job. The details that he puts in every panel is just INSANE. But I'm not complaining. I think it's cool and anything that would make the work look really good is nothing to complain about.
Our way of working continues to evolve. Leinil would Fedex (Air 21) me the pages and I would receive them on the following day. I'll look at the page and after getting over blown away by it, I hunker down to put inks on it. It takes me longer to finish pages this time around because of the detail and I finish a page in around 6 to 8 hours on the average.
After I finish it, I scan the page and clean it up in the computer. Cleaning includes correcting mistakes I did in the inking. Once I would have corrected it in the actual page, but sometimes because I'm so pressed for time, I do the correction straight on the computer.
Then I would FTP the page up at Wildstorm's server. And then I work on the next page. I hope to finish as much as I can before I leave for Bohol this coming Sunday. I'm pretty excited about that trip. More on that soon!
Meeting Rod Espinosa
I recently met Rod Espinosa, the writer and artist of such comics like
Neotopia, Battle Girlz
and the Eisner Award nominated
The Courageous Princess
.
Rod emailed me some months ago and it was such a pleasure to hear from him. I was a bit paranoid that he would chew me out for my stance on manga, but he seemed to be a real nice guy.
The other day I met him at Megamall with a mutual friend Sandy from the old days. Rod turned out to be quite a friendly, accomodating guy enthusiastic about creating comics. It's so refreshing to meet someone like that, someone so infused with the thrill of creation.
Inexorably, the talk turned to manga and it's good that he brought it up before we talked further just to get it out of the way. I have absolute respect for the work that he does, specially after reading his comics and I was totally entertained. He's quite a remarkable writer, and his art is just beautiful. I did tell him that it was just a quirk of mine that I would not personally use manga if I were to do my own comics.
But I think his art is just stunning, specially on Neotopia. And I was amazed at how he accomplished it. He brought out his laptop and he demonstrated how he did the things he did on that book. And I was just bowled over. The techniques he has shared with me I see myself employing in my own comics in the future. What an inspiration! And I'm glad that I was able to share a few techniques with him as well.
I invited him to visit the museum whenever we both had the time. Most likely this December.
Hal Santiago
Uploaded in the museum is artwork from one of the more popular and talented artists to come out in the late 60's, Hal Santiago. Hal is known for his ultra popular and award winning comics novel THE HANDS in the 80's and more. A much bigger profile for Hal is upcoming.
Click for Hal's Art Here.
TAONG BUWAYA COVER
---
Friday, October 08, 2004
Posted 10/08/2004 08:28:00 PM by Gerry Alanguilan
Rudy Nebres
I received a couple of packages today, one from Dell Barras, and another from a "
Royale Logistics Phils
." based in Muntinglupa, Philippines. I wasn't sure if the latter package was mine because it had been sent using my real full name, a name a share with my dad (and it's a name I'm not about to tell he.he.). The other one, from Dell, I was sure was mine. I thought wow! It's so cool that Dell would send me something as he's been unrelenting in his help in getting this museum and the book going.
When I opened it, I was in for a BIGGER surprise. It contained a package from Rudy Nebres! It contains his book, "The Art of Rudy Nebres", several copies of Rudy's work, as well as a beautifully calligraphed letter. WOW! Thanks Dell! Thanks Rudy! This package certainly made my day!
I'm absolutely awed upon receiving this package, specially coming from one of my idols. I've been seeing his work for a long time, specially on Conan and various fantasy comics I've come across in my years of collecting. He says he will be coming home to the Philippines next year and I can't wait to meet him!
In the main site, I've uploaded a cover from
Espesyal Komiks #291
, with a terrific cover by Rudy Nebres.
Check out a large scan of it here
.
...Back to the other package, the one from "Royale Logistics". Since my dad wasn't there, I decided to open it just to settle once and for all just for who this was for. Most likely it's one of those old fashioned junk mail, something that I get once in a while because of my profession as an Architect.
When I opened it....it was ANOTHER surprise! It contained issue #262 of
The Comics Journal
, the newest issue with a big feature on Alex Toth. Actually, it wasn't really a surprise as I've recently subscribed to the magazine. The surprise came with the fact that it did not come from Fantagraphics but from a company based in the Philippines! My best guess is that Royale Logistics is a forwarding service of some kind.
Posted 10/08/2004 01:08:00 AM by Gerry Alanguilan
New Releases!
Johnny Balbona and Superman: Birthright
Two comics has just been released with some of my work in them. First is
Mwahaha #3
, which has
Johnny Balbona #3
in a story where Johnny watches Titanic....and CRIES! Other stuff in the issue has Lolo Ben giving me grief, Kensai's armpits sweating, Boboy massacring a plant and headless Aiza and Jolina heads giving corny jokes. FUN! Issue includes work by some of the country's finest cartoonists like Dengcoy Miel, Robert Magnuson, Manix Abrera, Tonton Young, Roxlee, Manny Francisco, Rene Aranda and so many more!
PSICom continues the official reprint of
Superman: Birthright
on the pages of DC Superheroes #6. This issue contains issue #6 of the series, written by Mark Waid, pencilled by Leinil Francis Yu, inked by me and colored by Dave McCaig. It also includes two other DC stories like JLA: Tenth Circle #3 by Byrne, Claremont and Ordway and Batman: HUSH by Loeb, Lee and Williams. Jon Z has an interview with Leinil as well.
---
Thursday, October 07, 2004
Posted 10/07/2004 01:02:00 PM by Gerry Alanguilan

Message Board Down
Regular visitors to the
message board
will notice that it's been down for the past couple of days. Don't worry, Delphi hasn't closed down or anything, they're just having a hardware problem. This is an email I received from one of their tech people:
Greetings.
Our platform provider,

Prospero Technologies

, experienced a hardware failure shortly after noon on Monday, affecting a sizable portion of our forums. Their technical and operations staffs, and staff from the hardware vendor, have been working around the clock since then to restore the affected services. One of the things being done is moving forum data from the affected hardware to other servers that are still functioning. It is a slow process because the moved data must be synchronized with the existing data or the whole thing 'breaks.' They expect to get 5000 forums moved today, and will continue until all the forums have been restored.
---
Wednesday, October 06, 2004
Posted 10/06/2004 01:55:00 AM by Gerry Alanguilan

Museum Update (At Last!)/Siglo: Passion
I managed to do a little bit of update on the museum with a page of
Mars Ravelo's Buhay Pilipino
, published in the pages of Liwayway, dated April 18, 1949. Before Mars became well known as a writer and creator of classic Filipino superheroes like Darna, Lastik Man and Captain Barbell, he was writing as well as drawing Buhay Filipino for Liwayway Magazine. Buhay Filipino is probably the longest running strip in Philippine comics, which has seen regular publication for more than 50 years. The strip's current incarnation, Buhay Pinoy, currently appears weekly at Liwayway, written by Perry C. Mangilaya and drawn by Alfred C. Manuel.
Click Here
for a large scan of the page.
I've finally finished my story for Siglo:Passion. I'm pretty happy with how the pages turned out colored. It was pretty exhausting doing colors for the first time in the computer, but it started to get really fun as I got the hang of it. I tried to avoid a lot of shading and sculpting, opting to do more flat colors, which I personally prefer.
I dunno, but I really REALLY like flat colors. That's probably because I grew up on those kinds of comics, specially Tintin, Asterix and any Marvel or DC comics before 1990.
SIGLO: PASSION is the 2nd in a series of annual anthology graphic novels published by Mango Books/Nautilus, the first being SIGLO: FREEDOM where I contributed "San Dig, 1944". Unlike Freedom, Passion is fully colored with contributions from talents like Lan Medina, Carlo Vergara, Leinil Francis Yu, Rafael Kayanan, Jonas Diego and so many more.
SIGLO means "Century", and each book presents 10 stories from 10 decades of Philippine history. In Freedom, I got the 40's and I took that opportunity to tell of a family curse and a fictional ancestor and how he dealt with the curse.
In Passion, I did this sort of ghost story set in the 1970's. I really like the 70's and before the story ends, I tried make sure that the reader would feel he or she WAS in the 70's. To be honest, I don't know if I pulled it off. It might well be a HUGE disaster because I took some risks with it, but I hope it won't be too bad.
---
Tuesday, October 05, 2004
Posted 10/05/2004 01:36:00 AM by Gerry Alanguilan
SIGLO: PASSION
I'm just coloring the last few pages of my story for Siglo: Passion and it will all be done. I just finished the script for Lastikman last week, as well as an installment of Johnny Balbona before that. That just leaves an O. Henry short story adaptation and the inking Batman: Danger Girl before I disappear for a week for a long LONG delayed honeymoon and a conference of architects in Bohol. I feel some of that pressure starting to lift, but a lot of it is still there as I think the first half of October will be busiest I will have ever.
Doing "San Pablo, 1978" for Siglo: Passion has just been fun! It's a story I'm writing, drawing, lettering and even coloring. I've done this before on Tales of the Big City for PULP magazine, but never on the scale I did for Siglo. While I hand colored my couple of stories for PULP, I'm completely computer coloring this one.
Even though I've been drawing comics since 1992, I still see the need for reference and the great thing about having a digital camera is I'm able to come up with instant reference for specific shots. I've been posing for my own comics for a long time, mostly looking at mirrors, doing impossible positions at the same time I'm drawing. Having a digicam makes it all easier. I take a shot, print it out, and I use that.
A lot of artists feel that they can draw without reference at all, preferring to just let imagination guide them. If they can manage it, then that's great. But to me reference is important, specially for the purpose of making illustrations look more credible. I've been drawing for a long time and yet I've still not mastered just how to draw convincing folds on clothing without reference.
I think I need a few more years (like maybe 80!) before I'm confident enough to draw without any sort of reference at all.
I just realized that a LOT of my work will be seeing print this December. There's Lastikman for Mango Comics, Batman-Danger Girl from Cliffhanger/DC Comics, and Siglo: Passion for Nautilus Comics. And if plans push through, I might have even more stuff coming out before the year ends.
---
---