Graphics Intensive Site.
Hit Reload or Refresh
If Not All Images Load.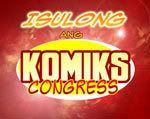 Original Art
For Sale!
Click Here!
Contact Me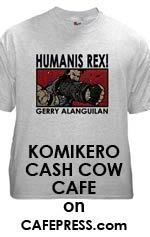 Know Your Rights as
Philippine Comic Book
Professionals!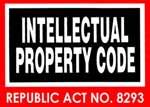 Click Image Above
or HERE for details.
RSS FEED

About Me
Current Journal
Entries

All Entries For
January 2007

Journal
Archives
2007
2006
2005
2004
2003
2002
2001
2000
1999
1998

Featured Articles

The Filipino Comics Artist
And Manga

Why No Comments?

Why Do I choose English
To Write My Stories?

Exploitation and
Self-Exploitation
in Comics

Making Mini Comics

Comics Lettering

Reviving a
Comic Book Industry

Commentary on
Anonymous Writers

Breaking Into
Philippine Comics

Preserving a Legacy and
Reviving an Industry

Featured Links

The Philippine
Comics Art
Museum


Komikero Comics
Main Site

Philippine Comics
Message Board

Crest Hut
Butt Blog
My Personal Blog

Ilyn Florese-Alanguilan
Website ng Aking
Mahal na Asawa

Doroteo L. Alanguilan
My Dad's Official Site

Emmanuel Jose
Blog Ng Aking
Dakilang Kapatid

MySpace

MyDeviantART

Blog Links



Monday, April 26, 2004
Posted 4/26/2004 06:42:00 PM by Gerry Alanguilan
I've always wanted a separate studio from the place where I live. Although I do enjoy working at home, I find I get more things done in a studio set up. I don't have any of the distractions I have at home like the computer, the TV, the bed, stuff like that. I considered renting a place but computing all the rent, bills, etc. I realize it would be an expensive and a bit unecessary expense.
So I'm extremely glad that UAP (United Architects of the Philippines) San Pablo Chapter set up its new offices and encouraged me to work there instead. I really couldn't say no. Not only do I get that studio I've always wanted, I also get free airconditioning all day. It's the best!
For those who may not know, aside from working in comics, I'm a registered Philippine Architect as well. I can practice it if I wanted to. And I have belonged to the national organization of Architects UAP since 1994. Although I don't practice anymore, I don't mind belonging to the UAP because the San Pablo Chapter is a group with a really great bunch of guys (and girls). It's fun going to conventions and specially conferences which take us for half a week in far away places. In fact, we'll be going to Palawan within the next couple of months....and possibly Iloilo, Bacolod or Bohol in October. Expenses paid by sponsors! :)
---
Tuesday, April 20, 2004
Posted 4/20/2004 04:38:00 PM by Gerry Alanguilan
MWAHAHA!
From Zach Yonzon, Mango Comics:
Laugh the political and economic worries away with Mango Comics' newest
title, Mwahaha Humor Magazine! Featuring the country's top cartoonists from
Pol Medina, Jr. to Tonton Young, new talent from Mannix Abrera to Marcus
Nada, and some special guests such as Gerry Alanguilan!

Attend the launch this April 23, at Sanctum Unmasct in Intramuros! 7pm
onwards, with comedian / ventriloquist Ony Carcamo providing the additional
laughs! See you there!
Yes! See Johnny Balbona in action in his debut on the pages of Mango Comics' Mwahaha! I really wish I could go to the launch but wouldn't it have been just perfect if this launch was held last Friday, when I had a room at the Manila Hotel and this venue is just next door? That would have been great! But well, since it's this Friday, I only wish I can go. I think it would be really fun! Specially if I would get to meet all these great cartoonists.
Posted 4/20/2004 08:23:00 AM by Gerry Alanguilan
A Philippine reprint of S
uperman: Birthright
has just been released (officially) via
DC Superheroes #1
, cover date April-May 2004 published by PSICOM Publishing. It is digest sized and also includes Jim Lee's first HUSH issue on Batman, as well as JLA: Extinction. Superman: Birhtight of course, is the title I'm currently inking now over Leinil Francis Yu for DC Comics.
The printing is excellent all throughout, and very faithful to the quality of the original printing. Kudos to Psicom for pulling out all the stops to make this not only a quality book, but also a relatively inexpensive one. With P95 pesos, you not only get Birthright #1 but 2 whole DC stories as well. That's around 68 pages right there.
Plus there's an interview with yours truly. he.he. Courtesy of Jon Zuluaga. Thanks man!
:)
---
Sunday, April 18, 2004
Posted 4/18/2004 07:48:00 PM by Gerry Alanguilan
Architect for a week! That's the entire United Architects of the Philippines (UAP) San Pablo Chapter delegation to the 30th UAP National Convention at the Manila Hotel, minus Archt. Shiela Sanchez who was somewhere else. I just got home from a tiring (but quite rewarding) week. 5 days at the historic Manila Hotel was just absolutely fantastic! While the convention people were busy organizing tours of Greenbelt and Rockwell (obviously for out of towners), Ilyn and I were busy trying to get a tour of an obvious tour desination that no one else seems to have thought of....the Manila Hotel itself!
The hotel was kind enough to assign a concierge named Noel to show us around the more historic areas of the place, specially the legendary
McArthur Suite
, the room in the hotel in which General Douglas McArthur made a home out of for several years before World War 2 broke out. The suite has been preserved or restored as much as possible to retain the flavour of war era Philippines. Of course, modern conveniences have been installed, but they have not intruded in the ambience of the room as far as I have noticed.
There's Ilyn and me sitting in the living room of the McArthur suite. I can't even begin to imagine all the presidentiables and other VIPs who sat there! :)
I'll leave the rest of the details of the con at our
UAP San Pablo official site
, which I'll update later this week.
Alerted by Jerald Dorado, I trooped as soon as I could to SM Manila to see if my old painting teacher
Solano Cruz
was indeed teaching a workshop at Deovir. Solano Cruz was one of the 4 painting teachers I had when I was 13 back in 1981 at the Philtrade. I learned a LOT from those guys and it's sometimes funny when they would argue with each other what the right set of art theories they would teach me. Solano was the most memorable of them all, probably because I found him extremely likable and well....funny! I would eventually feature Solano in the very first Stupid Chicken Stories (Dead Heart #2, Crest Hut #3).
Solano Cruz and two of his Students. :)
So I was extremely glad to indeed find Solano there, teaching young kids the basics of art, with as much enthusiasm as he had shown me. He no longer remembered me, which is allright since it has been more than 20 years, but I just wanted to let him know what help he had been to my formative years as an artist. Thanks sir!
Yesterday, Dennis Villegas accompanied me to Hal Santiago's house in Pasay and met him there. To be honest, I didn't think much of Hal's work before, seeing only bits of it in the History of Philippine Komiks book and I didn't find his samples there too impressive. But man, Hal brought out all these stacks of his art and my God, they're magnificent! Many of them were HUGE 2 page spreads, bigger than the 2 page spreads more commonly used nowadays. Each of the spreads are so beautifully rendered that I was simply drooling.
Me and Hal Santiago
I found Hal to be a very nice, accomodating man who was generous with his time. He even gave me 2 original pages of art by my father in law Rudy Florese and agreed to let me purchase any of the art which I liked. He. he. I wish I could have bought them all but there were just stacks and stacks and stacks. I ended up buying the complete part 2 of Vengadora, a Manila Boy cover/pinup, and asked him to reserve 3 of the huge 2 page spreads for me. I think those pieces would look terrific in the museum once it's up and running. I have no doubt they would be some of the centerpieces of the collection. He really truly is one of the greatest Filipino illustrators. I'll have samples of his art here soon....
It's been a great week for art for me in that I was able to acquire original artwork by Tony Velasquez (Kenkoy), Fred Carillo (Phantom Stranger), Ernie Chan (Conan), Sonny Trinidad (Pio Hilario), Hal Santiago (Vengadora, Manila Boy), Abel Laxamana (Requiem Aeternam), Noly Panaligan, Nestor Redondo (Palos), Alex Niņo (Glorioso), Vir Aguirre (Triple), Menny Martin, Teny Henson (Liwayway spot drawings), Ruben Yandoc, ER Cruz (The Shadow), Rudy Florese (Chowbar), and Mar Santana (Daluyong).
With these pieces of art, a small museum can already be made! Yeah! With some framing, archiving and the production of art reproductions and blowups, it's all already do-able. All I need now is venue that is close by so it won't be too hard to maintain.
---
Tuesday, April 13, 2004
Posted 4/13/2004 11:32:00 AM by Gerry Alanguilan
That's something from a short story I did for an upcoming comics magazine. I can't talk about the magazine yet though, so stay tuned!
I'll be gone from home for several days starting tomorrow and won't be back until Sunday. My other life will take over for a while and for 5 days I'll be an architect attending the 30th National United Architects of the Philippines Convention in Manila. Me and Ilyn get to stay at Manila Hotel for 5 days for FREE, courtesy of Boysen Paints WHEEE!! Food included! Boy! I wish there was a sponsor equivalent of Boysen to comics artists, but I can't think of anyone...Rotring? Higgins? I don't think so...:)
But it won't be all Architecture for me. It will also be a HUGE komiks week for me in that I will be able to acquire a
Tony Velasquez
Kenkoy original art page, as well as a rare magazine called
Saga Saga #1
, which was released soon after World War 2. It contains a previously unknown and forgotten comics strip written and drawn by
Francisco V. Coching
, a piece of work that isn't even included in Coching's definitive list of works in the Katha't Guhit ni Francisco V. Coching book. I will be meeting with
Fred Carillo
's family as well. I won't be able to meet Mr. Carillo this time since he's in the US, but I will be able to meet and talk with his son. Thanks again to Dennis Villegas for making all this possible.
---
Thursday, April 08, 2004
Posted 4/08/2004 11:04:00 AM by Gerry Alanguilan
More Pinoy Komiks
Here is another drawing by
Jun Lofamia
from the newest issue of Liwayway Magazine dated April 12, 2004.
Sad to say,
Federico Javinal
no longer draws the series "
Pagbabalik ng Agila
". I'm told that he has returned scripts to Liwayway becauseof his inability to draw due to an illness that has affected his eyes. The segment of Agila on the previous issue was the last that he did. I'm hoping that he gets better and continues to draw more in the future. Pagaling po kayo Mr. Javinal!
Maskarado
is written and drawn by
Reno Maniquis
, who brings his daily strip from TEMPO to his newest comic of the same name. A previous release (#0), recapped Maskarado's origin, and #1 is the start of whole new adventures. Immediately after opening this comic, you will immediately be nostalgic for Pinoy komiks of old (if you are old enought to remember), and I enjoyed it as such. Bring on the 2nd issue Reno!
Tikbalang Nation
is written by
Jason Banico
and drawn by
Ner Pedrina
. A few pages into the comic, you will realize you are reading a short and concise political history of the Philippines and carries a warning for the future. Very thought provoking.
Both titles are available at ComicQuest Megamall. Great Job Reno, Kuki, Jason and Ner!
Pixelbureau.com
I've got an interview up at
Pixelbureau.Com.
Thanks guys! I'm really happy and honored that you would put some attention this way. What a nice head-bursting article....with a little bit of proof-reading it will be all fine. :)
---
Saturday, April 03, 2004
Posted 4/03/2004 09:34:00 AM by Gerry Alanguilan
Pinoy Komiks
I've been buying several lokal Pinoy Komiks the past few months and I've found that there are some really GOOD artists working there now. Here are just some examples:
On the left is a page from "Under a Spell" written by Ethan Bernal and drawn by Rol Enriquez for Abante Thriller Vol. 2 #23. These Abante Komiks feature complete stories for each entire 20+page issue created by just one creative team, as opposed to the several short continuing stories made by different creative teams on previous traditional komiks. The art is a blend of traditional pinoy komiks art with western sensibilities. The production values of the comic does the artwork injustice to be honest. This whole thing would have looked far better if it had been printed on better paper and a better printer. Sure, it would have cost a little bit more, but at least the art doesn't get wasted like this. And more people would take notice and more people would actually buy it.
The one on the right is from Hiwaga Illustrated Stories # 2851 published by Atlas. I don't know who the artist is but he's GOOD.
This one comes from DARNA #3 from Mango Comics. Written by Boboy Yonzon and pencilled, inked, and colored by Gilbert Monsanto, with assists from Ner Pedrina. Great job, Gilbert! This is the BEST stuff I've seen from you yet!
And believe it or not, our nearly century old comics magazine LIWAWAY is STILL going strong. The latest issue has artwork from some of our veterans Rico Rival, Hal Santiago, Federico Javinal and Jun Lofamia, the artist of the above illustration.
I think these comics are worth a second look. With the exception of Mango, I haven't tried to look at those other comics, dismissing them as well...not very good....but in truth, some of them are really good. I think they do deserve a chance to be seen and read by more people.
---
Friday, April 02, 2004
Posted 4/02/2004 08:29:00 PM by Gerry Alanguilan
Just got back home from some komiks and original art hunting and I got a few. The above artwork came from a Liwayway Komiks supplement from 1951 featuring
PALASIG
, written and drawn by the great
Francisco V. Coching
. This supplement includeds stories and artwork from Nestor Redondo, Alfredo Alcala, Tony Velasquez, Nemesio Caravana, Clodualdo Del Mundo, Adriano Laudico, Fred Carillo, Jose Domingo Karasig, Ruben Yandoc, Gemiliano Pineda and Ramos.
I was surprised when I saw this supplement because all stories are in FULL COLOR. For a local comic to achieve this in 1951 was indeed a surprise, specially considering most subsequent comics in the following decades only had black and white, monochromatic or sparsely colored pages. I discover something new about Philippine Komiks everyday and I think I've got a whole lot more learning to come for the forseeable future.
The above series of panels came from an original page from Dr. Sabak strip, by probably the most popular cartoonist in the Philippines,
Larry Alcala
(no relation to Alfredo, I think.) This came along with other originals from Nestor Redondo, Elpidio Torres and Francisco V. Coching!
As much as I personally enjoy being able to acquire these artworks, I'm more excited at the fact that I have these to add to the Filipino Comics Art and Artists book that's being put together. I hope to be able to get more, either owned or borrowed, so we can at last start the process of putting the book physically together.
Thanks to Dennis Villegas, Edward Delos Santos, and Alex Villaflor for a very interesting day!
---
Thursday, April 01, 2004
Posted 4/01/2004 10:13:00 PM by Gerry Alanguilan
He.he. What a bunch of interesting feedback I got all day. Thanks to everyone who texted, wrote, called with sentiments of amusement, annoyance, and concern. I had wanted to do this last year, but I thought of it one day late. I thought I'd do it on time this year.
Happy April Fool's day everybody!
Happy Birthday to Gilbert Monsanto! Happy birthday too to my mother in law. Thanks for the Chop Suey! And congrats to Mon. Thanks for the blowout!
I managed to aquire another batch of original art today, this time from Francisco V. Coching, Larry Alcala and more Nestor Redondo! The book is growing stronger everyday. :)
I just finished writing a story for the Alamat Anthology for Alamat's 10th year anniversary called "The Once and Future Legend". I wanted to make a serious story, but those kinds of stories seem to escape me at the moment. So I ended up doing something what I hope to be funny.
I'm really tired....and sleepy. Good night!
---
---