Graphics Intensive Site.
Hit Reload or Refresh
If Not All Images Load.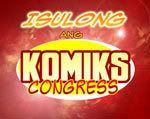 Original Art
For Sale!
Click Here!
Contact Me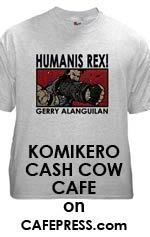 Know Your Rights as
Philippine Comic Book
Professionals!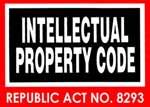 Click Image Above
or HERE for details.
RSS FEED

About Me
Current Journal
Entries

All Entries For
January 2007

Journal
Archives
2007
2006
2005
2004
2003
2002
2001
2000
1999
1998

Featured Articles

The Filipino Comics Artist
And Manga

Why No Comments?

Why Do I choose English
To Write My Stories?

Exploitation and
Self-Exploitation
in Comics

Making Mini Comics

Comics Lettering

Reviving a
Comic Book Industry

Commentary on
Anonymous Writers

Breaking Into
Philippine Comics

Preserving a Legacy and
Reviving an Industry

Featured Links

The Philippine
Comics Art
Museum


Komikero Comics
Main Site

Philippine Comics
Message Board

Crest Hut
Butt Blog
My Personal Blog

Ilyn Florese-Alanguilan
Website ng Aking
Mahal na Asawa

Doroteo L. Alanguilan
My Dad's Official Site

Emmanuel Jose
Blog Ng Aking
Dakilang Kapatid

MySpace

MyDeviantART

Blog Links



Sunday, March 21, 2004
Posted 3/21/2004 09:47:00 PM by Gerry Alanguilan
Pretty good turnout for our Komikero meet this month! 17 all in all. New members include Lynette: the one behind to the right of the guy in the yellow superman shirt (Az), Edgar Tadeo: the one in the white shirt sitting beside the girl in the black Superman shirt (Jac), Ariel: the one with the goatee, and cute little Elias Diego (the one with the suspenders). We even had Mr. Mariņo pass by briefly. Thanks all! Komikero is getting bigger and bigger and better!
---
Saturday, March 20, 2004
Posted 3/20/2004 11:48:00 PM by Gerry Alanguilan
No Turning Back
Alfredo Alcala
Halik ng Apoy episode 3, Page 5, Panel 4
Universal Komiks Magasin, June 6, 1969
It all started with the Comics Festival last December, I believe. The enthusiastic response to the festival was quite encouraging. I was really glad that the art of our earlier generation of artists garnered such appreciation. Personally, it increased my interest in something I was already fanatical about in the first place. I myself gained much more appreciation for it and I became further motivated to find more. We pretty much accomplished what we set out to do with the festival....and it was to share that art with a generation of Filipinos who are not even aware they exist. The number we reached that day was small, but it was good and we didn't feel like stopping there.
The thought then occured to me of putting together and publishing a book compiling the best and the greatest comics art produced by best and the greatest Filipino comic book artists. It was an idea that I talked over with the Komikero group and they in turn were very enthusiastic about it. This way we can reach a whole lot more people.
That led me to search for more art produced by those artists. I found myself doing some things I never thought I'd do. Like seek out old rare books on ebay, like for the first time in my life, buy original artwork. When I sacrificed an arm and a leg for
Satan's Tears: The Art of Alex Niņo
a few months ago and I saw the book right in front of me, I knew there was no turning back. I knew I would soon run out of arms and legs to spare, and I knew I'd never stop looking.
So far I've managed to reach many of those artists and I'm so glad to see their enthusiasm and are all willing to help out. At this point that's where we are now, just gathering material and looking for artists and asking if they're willing to participate. It may take a while because we would like to get as many of them as we can, and get as many terrific artwork as we can. Hopefully we can gather enough material by next year. We will try to find publishers for it then. If we don't, we'll try and find money for it wherever we can find it, no matter what.
Nestor Redondo
Ang Lihim ng Gagamba, Episode 12
Page 5, Panel 6
This may be far FAR off in the future, but I'm already thinking of what we'll do with all the material that will eventually be collected after the book is done. I'm thinking...wouldn't it be great to have a permanent exhibit for all this art and comics? A museum perhaps? Think of it....A Philippine Comics Art Museum! Doesn't hurt to dream, does it? :) Many times in this blog I've dreamt of things I wish I could have....like wishing I could sing good and be in a band...about wishing to have the money to restore Supreme Theater and build a kick ass cinema that will show nothing but the best movies and have a restoration house for the country's greatest films....all of that is possible, I think....but having a museum on comics is even more possible because comics and comics art are where my heart ultimately lies. It's something I can never get tired being obsessed about.
With the material I already have I can fill all the walls of our little apartment with comics art and that is a little museum right there. Ilyn is all for it and we are preparing right now to do just that. In case the guy next door moves out, we'll rent it that and place the exhibit there. Hopefully one day we can find a real place to do all this. Hopefully!
*******
That said, I'm on the lookout for really old Philippine comics...and if you have it....original art! Liwayway, Hiwaga, Universal, Pinoy Komiks...anything and everything from 1980 and earlier. The earlier the better! If you have anything of those you're willing to part with, let me know and I'll meet with you, see your stuff and I'll see if I can buy it from you. I can be reached here:
gerry at komikero.com
*******
Thanks to Dennis Villegas for all that terrific art. These are the very first original artwork I ever bought and I gotta say I'm damned proud of them. This will hopefully be the start of what eventually be a large collection of comics and artwork that everyone will be able to see and appreciate. :)
---
Wednesday, March 17, 2004
Posted 3/17/2004 09:27:00 PM by Gerry Alanguilan
Changes
Seemingly beyond my control, changes are going to happen, ARE happening to this site and to this blog. Already, the main page of the site is being taken over by the artwork of some of our greatest Filipino comics artists, and this blog has been peppered with news, observations, thoughts about vintage Filipino comics art and artists. It's hardly a deliberate direction that's been planned long in advance, but rather a natural evolution of my interests about comics.
I'm already starting to see a Philippine Comics Art website completely taking over KOMIKERO.COM, with my personal work taking a subdomain to it, probably komikero.com/gerry. Then this blog will be split, with my personal work and other pesonal stuff remaining here while I take all things that has to do with Philippine Comics Art to a new blog. I'll probably take a bigger account to accomodate this expansion.
I think it's pretty exciting thinking about it.... I've been planning a huge online database of Filipino Comics Art and artists for a long time. Witness one of my
previous feeble attempts
at it. I just didn't have the right direction, the right concept for it. Hopefully, this will finally be it.
---
Sunday, March 14, 2004
Posted 3/14/2004 10:51:00 AM by Gerry Alanguilan
A couple of people have asked if Ilyn was pregnant, having seen the picture of us in Tagaytay below. She's not. I am. he.he.
REBOLUSYON
A new pocket sized comic book has just been released entitled REBOLUSYON, dedicated to the late
Nonoy Marcelo
, creator of
Ikabod
. The newspaper ad I saw in the Philippine Star today said it's available at your favorite bookstores and newstands, so I assume that might be National Bookstore, CA Comm and all those places. It didn't say if it was a compilation of Nonoy Marcelo's work, or the work of a group of artists paying tribute to him. The artwork on the cover doesn't seem to be drawn by Marcelo though. I'll have to check out this comic book out to be sure. I'll post a review of it here when I'm able to find a copy.
---
Wednesday, March 10, 2004
Posted 3/10/2004 05:24:00 PM by Gerry Alanguilan
From Left: Some bald guy, Ilyn, Rene, Jonas and Geoff
The Komikero group went to Alabang yesterday for a meeting with some guys we are doing a comic book with. I can't talk about it yet because if I do I'll be struck by lightning, I swear. But its going to be BIG. After the meeting, we all decided to eat at Gerry's Grill at Alabang Town Center. I swear, there's no better grilled Blue Marlin Steak than the one at Gerry's. Then Rene all of a sudden blurted out, "You guys wanna to to Tagaytay? I found a shortcut....45 minutes...tops!!" I thought whoah, I've got a deadline to meet, Jonas still has a job to get back to in Makati. There was no way I could spare the time. So I said, "YEAH! Let's GO!!" Geoff hasn't even been to Tagaytay yet so he this will be the first time he'll be seeing Taal Volcano so I was really happy for him.
On the way I fell asleep. I can't help it since I wasn't able to get much sleep the night before. I don't know how he did it, but while driving, Rene was able to take a picture of me snoring in the back. Jeez. By time we got to Tagaytay I was already awake and outside it was COLD. Freezing even! That's what's made Tagaytay so popular in a hot tropical country like this, aside from the fantastic view that is.
We hung out taking pictures on a ridge overlooking the Taal Lake courtesy of this place that sells really expensive coffee. But really, the best, as in the TRULY BEST tasting coffee you can get at Tagaytay is the one served by nuns at the Canossa Retreat House. I hated coffee before I was given a cup there many many years ago. Now I just can't get enough!
We went to Good Shepherd and got some bottled tawilis, then we went off to the famous Mushroom Burger of Tagaytay. You don't go to Tagaytay without first tasting mushroom burger, man! It's simply the best. That place has been there ever since I was a kid or even before that. What's great about it is that it's never changed since then. It's the same wooden building, the same jalousie windows, the same seats.
Rene brought us back to Alabang later and we all went home.
Of course, everyone was speechless about my hair. I still get messages from people who've seen the picture here. Everyone was asking WHY? To be honest, I just wanted to. I'm not going bald or anything, but it's just something I wanted to try and do, it's not really that big a deal, really. My dad's birthday is this month and so I thought I'd do it a as a present to him, you know, go to the house looking exactly like him. Although I do love seeing the reaction of people when they see me like this for the first time. My mom's reaction was PRICELESS. She was like, in pain, shaking hear head, messing up her hair, "Why? WHY?" she wails. My dad got a laugh out of it. I sorta look like HIM now. PERFECT Crest Hut material. he.he.
---
Saturday, March 06, 2004
Posted 3/06/2004 09:41:00 AM by Gerry Alanguilan
Leinil and I had dinner with some DC brass last Thursday night. He came over to the Philippines for some family (he's Filipino) and business stuff. And part of that business is meeting with us and touch base. All in all a nice evening. Ilyn came with me and we spent the night at Leinil's place. I was so tired and sleepy that I wasn't able to work. When I woke up the following morning Nil was still at his desk drawing away. I really couldn't do that anymore, you know, working all through the night even if there is a deadline. I just gotta get some sleep each night or else I'm useless all throughout the day.
We passed by Megamall on the way home and got some books. I've been meaning to get a book on
Albrecht Durer
for a long time and I found one at National Book Store. He's one of my favorite illustrators/painters from long ago. I don't think I'll go into painting, but I am seriously going to continue drawing and illustration. And Durer's work is something I always turn to when I need inspiration.
I also got
Conan #1
, written by
Kurt Busiek
and art by
Cary Nord, Tom Yeates
and
Dave Stewart
. The story reminded me somewhat of Conan #1 by
Roy Thomas
and
Barry Windsor Smith
. The art is actually pretty good in certain places. Personally, I would prefer more illustrative kind of drawing, but lately, specially due to the explosion of computer coloring, colors have moved more into center stage, taking more part in delineating forms and environments. As a result, artists (pencillers and inkers) have moved back by offering less detail and less sculpting (through hatching) and let the colorist do it. In some cases it works, specially in this issue of Conan because Dave Stewart is such a good artist himself. As is
Dave McCaig
who does the colors on our Superman: Birthright.
More often than not though, colors are just too bright, shiny and garish, resulting from less than stellar colorists weilding that Photoshop crazed and filter happy, sqeezing every bit of color it can muster. Some colorists need to have their computers taken away from them, and have them go back to school with their Prang kits.
Back to Conan #1, you can see a full page shot of a man getting beheaded by Conan in all its bloody glory. I find it funny that back during the original Conan run, Barry Windsor Smith had to be clever in depicting a beheading without being censored by the Comics Code. Barry was able to show a man being beheaded convincingly, without showing it actually being done, without splattering a single drop of blood. How times change!
I also got
Swamp Thing #1
by
Andy Diggle
and
Enrique Breccia
. I'm a huge fan of the Swamp Thing character, having really enjoyed the original Len Wein-Berni Wrightson run and absolutely loving the Alan Moore run. I have a soft spot for the Nestor Redondo drawn issues, for obvious reasons, and I also liked Rick Veitch's stint, admirably stepping up the plate to deliver a magnificently demented take on Swamp Thing after Alan Moore left the book. Unfortunately, I didn't like Nancy Collins' take on Swampy, nor did I like Millar and Morrison's.
But Diggle's Swamp Thing has got me really interested. He's taken the character in a direction I feel is original and full of potential. Go Diggle, Go!
I met with
PARC
yesterday, to pick up the
Schindler's List Gift Set
I had ordered. Unfortunately for Parc, more than half of his shipment was damaged. Apparently, the gift set was packaged inside a plexiglass case, which seems to shatter easily. More than half of the gift sets had completely shattered cases. Mine has a couple of small cracks in it, but I thought it's not that much big of a deal so I took it. It's funny dealing with Parc sometimes because it almost always looks like drug deals. We'd go over surreptitiously to his car in the parking lot, open the trunk or back door, he'd hand me the stuff and I'd hand him a wad of bills. I'd involuntary look over my shoulder left and right to see if anyone was watching, paranoid for some reason.
Let's see...what else is new? Hmmm...it was on the
top of my head
a moment ago, but I can't remember. Boy, it's certainly HOT today.
---
Wednesday, March 03, 2004
Posted 3/03/2004 08:03:00 PM by Gerry Alanguilan
This is what was would have been the cover to an
"Art of Nestor Redondo"
book that was never published. I was only made aware of this by long-time visitor to my site, Ben Ramos (Zatrikon). He himself doesn't have much info about this book, aside from it would have come out in the late 70's. The original of this cover sketch was sold on Ebay sometime ago.
It would have been terrific if this book had pushed through. There is yet to be a book published that spotlighted Nestor Redondo and his art in any significant way. Alfred Alcala has
"Secret Teachings of a Comic Book Master"
, Alex Niņo has
"Satan's Tears: The Art of Alex Niņo"
, Francisco V. Coching has
"Komiks: Katha at Guhit ni Francisco V. Coching"
, Rudy Nebres has
"The Art of Rudy Nebres, Vol. 1"
. I think it's high time Nestor Redondo had one too.
It's one of the things that we at Komikero is trying to rectify with our Filipino Comics Art Project. Nestor Redondo is also someone I yet have to feature prominently in this site. I will try to do so in the next few months.
---
Tuesday, March 02, 2004
Posted 3/02/2004 01:43:00 AM by Gerry Alanguilan
I received an email a few days ago from what I suppose is a college, maybe high school student, asking for an interview for their class. I get plenty of requests like this and I answer every single one. I consider it a "break" from work, and a way for me to get in touch with people who are interested in comics.
This one was a little different though. It was worded something like "Excuse me, please, but answer the questions for our term paper or we will fail. Sorry to disturb you. I love your work!" (
translated from tagalog
)
This was followed by a questionnaire which had the usual questions about working in comics. But what stood out were these two questions:
-What influenecd you to use anime when you do your comics?
-Why do you choose anime as your style?
This person probably thinks I'm
Culture Crash
or something. I didn't really want to be nasty, but I got really nasty with this person. Not about bringing up anime* (I no longer get angry about stuff like that), but because I was approached rather rudely and quite carelessly.
Firstly, when you are a student doing research and you need resource persons to interview, you don't approach them and say "Please answer my questions or I will fail!" To be honest, that's just plain rude. When you write them, the first thing you do is to
Introduce yourselves properly
. You tell them your full real name, what school you are coming from, and explain to them clearly and concisely WHY and WHAT the nature of your inquiry is. This is plain and simple courtesy. Aren't they teaching this in school anymore? I remember back in college we were taught how to write letters like these.
Secondly, whether this person fails or not is of NO CONCERN of mine. Why burden me with it? To try and guilt me into answering? Emotional blackmail? Did this person think that if he or she tells me this I'd be more willing to help? Sorry to say, this causes me to be more annoyed than concerned, and it's liable to make me want to help you less.
Thirdly, research your subject before you ask them for an interview. Not a thorough reasearch of course, but just enough to know what this person's expertise is so you don't go asking all the wrong questions. If this person REALLY knew my work, then he or she would never have asked me those questions, because those are the *last* questions anyone who knew my work would ask me.
Fourthly, don't go complimenting your research person for their work when you have NO idea what their work is. Similar to point three, you're BOUND to end up saying the wrong thing. In other words, don't blow smoke up my ass.
I don't want to name the person, but I just put it up here just to remind researchers how to properly approach a person for assistance in their projects. This not really a matter of pride on my part, but a matter of courtesy on YOUR part. It's slowly becoming a lost art here in the age of the Internet.
I was talking to
Dean Alfar
about it during the Siglo launch. He said that the technological age has destroyed whatever proper communication skills young people have. They're so used to writing in shorthand brought about by texting and emailing that they either forget or never get to learn how to talk to people respectfully and courteously.
And I agree. Is this how it's going to be in the world of the future? Are Dean and I, who were young once and still well, relatively young, quickly and surely getting old fashioned in this world of "I want it right now, right here and be quick about it!"? Jeez.
Of course, I do realize that this person may be a friend of a friend of mine. If that's the case, please don't try and defend your friend to me. Instead, you tell your friend that what they did was improper, and suggest to them that they do not do the same thing to other people in the future.
*
I wish people would get their terminologies right. Anime refers to animated cartoons while Manga refers to printed comics. So if you are drawing a comic book in that Japanese style, it's MANGA, not anime.
******************
Last Sunday, Jonas mentioned to me something about a strip made by
Lico Reloj
that was about perspectives and that
I
was in it. Jonas said Lico captured me perfectly. Curious, I got in touch with Lico and asked him if I could see it. He replied and sent me a link to the strip below:
Ha! ha! Ha! Oh man, I've never met Lico personally, but my God! He really got me. That's exactly how I'd react. Thanks Lico!
---
---