Graphics Intensive Site.
Hit Reload or Refresh
If Not All Images Load.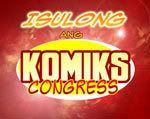 Original Art
For Sale!
Click Here!
Contact Me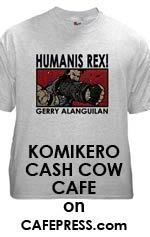 Know Your Rights as
Philippine Comic Book
Professionals!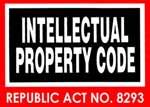 Click Image Above
or HERE for details.
RSS FEED

About Me
Current Journal
Entries

All Entries For
January 2007

Journal
Archives
2007
2006
2005
2004
2003
2002
2001
2000
1999
1998

Featured Articles

The Filipino Comics Artist
And Manga

Why No Comments?

Why Do I choose English
To Write My Stories?

Exploitation and
Self-Exploitation
in Comics

Making Mini Comics

Comics Lettering

Reviving a
Comic Book Industry

Commentary on
Anonymous Writers

Breaking Into
Philippine Comics

Preserving a Legacy and
Reviving an Industry

Featured Links

The Philippine
Comics Art
Museum


Komikero Comics
Main Site

Philippine Comics
Message Board

Crest Hut
Butt Blog
My Personal Blog

Ilyn Florese-Alanguilan
Website ng Aking
Mahal na Asawa

Doroteo L. Alanguilan
My Dad's Official Site

Emmanuel Jose
Blog Ng Aking
Dakilang Kapatid

MySpace

MyDeviantART

Blog Links



Sunday, February 29, 2004
Posted 2/29/2004 09:42:00 PM by Gerry Alanguilan
LAKE YAMBO
That's a shot of another one of San Pablo City's lakes, Lake Yambo, the sister lake to the previously featured Lake Pandin. After visiting Pandin a couple months ago, I thought it would be an ideal place for the Komikero group's monthly drawing sessions. So earlier today me,
Jonas Diego, Johnny Danganan, Ryan Toledo, Henry Anima, Jerald Dorado, Geoff Borgonia
and new members
Rod Andres
and
Jepoy Hilario
went to Pandin and
THIS PAGE
has pictures of our day. Naked Jonas and Johnny pics!!
Before it got too dark, we decided to go and find Lake Yambo, which we knew to be just nearby. We hiked up the hill that separated the two lakes and
THIS IS WHAT WE FOUND
.
KOMIKERO THEATER
Now Showing!
Johnny and Jonas Naked Fest!

CLICK HERE!!
(35 secs full color, kpandin1.mpg, 3.1MB)
All in all a great day. I can't wait to do it again. :)
---
Saturday, February 28, 2004
Posted 2/28/2004 09:23:00 AM by Gerry Alanguilan
Grand Siglo Launch
February 27, Friday
7pm Glorietta 2 Activity Center, Makati
Had a lot of fun at the launch. The live ethnic music was AWESOME! Thanks to everyone who came and supported the book.
Marco, Elbert, Dean, Nikki, Mike and meeeee.....
Fero: Marco! What are you doing to my new mint book!!!??
Marco: I'm going to sign it, and there's nothing you can do to stop me!!
Dean: ...and now...the end is near....and so I face.....the final kuuuurten.....
Marco: (thought balloon)I wanna go home...
FOOD: The reason why there were so many people. Ang sarap!
Dean pointing the camera the wrong way.
Dean, the undulating voluptous dancing girl is behind you. BEHIND YOU.
Without them, walang SIGLO. Lalong lalo na si Mr. Choy (first from left). Maraming salamat po!
The rest: Yang Vergara, Carlo Vergara, me, Mike Simbulan, Dean Alfar, Nikki Alfar, Elbert Or, Jason Banico, Marco Dimaano, Andrew Drilon, Jaime Bautista
My story on display. Parang totoo a!
---
Thursday, February 26, 2004
Posted 2/26/2004 09:48:00 AM by Gerry Alanguilan
Siglo Grand Launch
The grand launch of
SIGLO: FREEDOM
will be tomorrow, February 27, at 7:00pm, although artwork is already on display Glorietta 2 Activity Center in Makati as early as Wednesday or Thursday.
I'll be there as early as maybe 4 or 5 in the afternoon, just hanging around. The panel above is taken from page 7 of my story in the SIGLO entitled San Dig, 1945. The book is not in color though. I just colored it right here using both Painter and Photoshop because well...I just felt like it. The next SIGLO volume,
SIGLO: PASSION
will be in full color, but I won't be coloring it in the computer.
I Love Cats!
The cool stuff one can do with flash nowadays. Move your cursor around and see what happens after you open this:
http://home.wanadoo.nl/annekebroenink/maukie2.swf
And for the nutty cat lovers out there...here are some cats who know how to rock!
http://www.rathergood.com/vines/
This is a REAL cat, believe it or not. Seen in
Girl Bot's Blog
.
http://img23.photobucket.com/albums/v70/Komikero/Big_Cat_Picture.jpg
---
Tuesday, February 24, 2004
Posted 2/24/2004 10:54:00 PM by Gerry Alanguilan
Here is a full version of the KIA drawing I did for Marco Dimaano's upcoming comics project. I wonder why I didn't put the full drawing in the first place. he.he.
Clicking here
would give you a much larger version of it. I don't know when it's coming out, but it seems to be full of great art from the likes of Wilson Tortosa, Carlo Vergara, Arnold Arre and of course Marco himself.
Aside from drawing, I'm also currently doing some writing. One is for a project for the Komikero group, and another one for Mango Comics, for their LASTIKMAN series. I'm having a lot of fun with Lastikman. I can't say anything else about it for now, but I guarantee it's going to be lots of fun to read. Here's a clue: Lastikman! Crest Hut Style!! he.he.
Drawing and writing are two different things for me. It's allright if there's something on TV or on the radio when I'm drawing. In fact, I crave for it because it's something to keep me awake late at night. I have to hear something going on for me to work. But writing is totally different. I can't work when the TV or radio is on. I gotta have absolute silence, or else I'm cranky, unproductive and my head will hurt before long. My concentration on what I'm writing keeps me from getting sleepy. Maybe it's more difficult for me and I have to concentrate a whole lot more.
---
Monday, February 23, 2004
Posted 2/23/2004 11:01:00 PM by Gerry Alanguilan
I updated the site with an expanded
Francisco V. Coching
art gallery.
Clicking on this link
will bring you to the gallery, with a link to the old article below. Coching is considered the "Dean of Philippine Comics" and if his name is not familiar to you, unlike Alex Niņo's and Nestor Redondo's, that's because Coching never really did any work outside of the Philippines. I'm quite sure he was offered many times, but he decided not to leave the Philippine audience who loyally followed his stories for many years.
That doesn't lessen the beauty of his work and the undeniable influence on literally every Filipino comics artist who came after him including Niņo, Redondo, Alfredo Alcala, Fred Carillo, Rudy Nebres, etc. It's difficult to find sites that showcase his work but you can find them
here
and
here
. And another one
here
. That last one is pretty cool, though the constantly resizing pages drive me crazy.
I think Coching's work really needs to get out there. I hope those galleries don't go down anytime soon and I'll be keeping mine up as long as I can, and I'll continue to expand it when I get some new material to show.
---
Sunday, February 22, 2004
Posted 2/22/2004 08:06:00 AM by Gerry Alanguilan
That's part of a drawing I did for
Marco Dimaano
and his upcoming comic book KIA. I'll be doing a lot of my own drawing this year. I have something lined up with David Hontiveros, in a story that he wrote and I will draw. I'll also be contributing a 12-page full color story and art for SIGLO: PASSION and then another 10 pages for an upcoming book about O. Henry from Graphic Classics, and then another 10 pager for an Alamat anthology for Alamat's 10th Year Anniversary this November. There is the odd drawing here and there for some indies and of course, Crest Hut. And there are some more things which I'll talk about when they're at least half way through.
What about the Komikero book? To be honest, money was not the only thing that kept this book back. After seeing Alex Niņo's Satan's Tears, and the numerous comics created by the masters during the past several months made me realize that I have no business coming out with an art book of that sort at the moment. I still have lots to learn, and lots of work to do to improve my drawings.
On the inking front I've completed inking 2 covers for Superman Birthright. The next cover I will be inking will be for issue #12, the last issue of the series. I've been very happy with the work I've done for it so far. I must admit, our colorist Dave McCaig really brings a lot to look of the series that makes our work look better than I had imagined.
Big
BIG
thanks to
Dell Barras
for his generosity in sending me a package of comics drawn by Nestor Redondo and Alex Niņo. Dell Barras is a Filipino artist who used to draw comics here in the Philippines and later on in the US. He has inked comics like Avengers, New Mutants and New Defenders. I'm extremely glad because it's material that I can add to my growing inventory of Filipino Comics Art that can be used for the Filipino Comics Art Project, exhibits, etc. Thanks again, Mr. Barras!
It seems that Mr.
Alex Niņo
himself has visited this site and left a note. I sincerely hope it's him and I'd like to believe it was. I'm hoping he visits again. Mr. Niņo, if you're reading this, I'd like to thank you for all the inspiration. You rule!!!
---
Thursday, February 12, 2004
Posted 2/12/2004 12:37:00 AM by Gerry Alanguilan
FEATURED ARTIST: ALEX NIŅO
I finally came around to adding another featured artist on the site after Francisco Coching. This time, it's this journals' regular mentionee,
Alex Niņo
.
Click on the links
to go directly to Alex's page, which features an old article about the artist and his work, with lots of high res scans of some fantastic artwork added.
Next artist that will be featured is
Nestor Redondo
although I honestly don't know when that will be. Hang on. :)
---
Monday, February 09, 2004
Posted 2/09/2004 10:01:00 PM by Gerry Alanguilan
I dealt with a deadline, working while sick. That's pretty much sums up the past week or so since I last updated this journal. I just wanna sleep now. Tomorrow I meet with David Hontiveros for a project we're working on together. During the week, Breakfast, a show at ABS-CBN called me up to ask if I could guest in their show about comics. That was supposed to be early this morning. But I had said I was dealing with a deadline and said if they could call me again I'll recommend some people to them. I had already recommened artists from the Komikero group who appeared on the show last Monday. As I put the phone down I thought of Carlo Vergara, but with him being unavailable, I thought of the SIGLO group. Why didn't I think of that before? I called up Mike Simbulan to ask if the group could do it and he said yes and he waited for details about the show. Unfortunately, Breakfast never called back and I sincerely apologize to Mike, Dean and the Siglo group for this missed opportunity to plug the book. Next time?
---
Sunday, February 01, 2004
Posted 2/01/2004 04:44:00 PM by Gerry Alanguilan
The Old Message Board
Exactly two years after my old message board closed because the provider,
Ravelly.com
went under, it's back.
I got the message board in the first place so I could have a little place wherein visitors to my site could interact with me. Since very few people ever visited the site back then, I got maybe just around 1 or 2 messages in a week. So I decided to get a message board that looked like a guest book. I sort of liked the look of that kind of interface. For a year or so I was happy with the board/"guestbook" and the interaction I was having with people who dropped by.
But when Ruey De Vera of the Philippine Inquirer interviewed me about the site, the visitors to the site suddenly grew. I started to get like 10-15 messages a day via the board and with a message limit of only 300 message at my account, it quickly ran out. Well, I was happy that people came over, but it became clear that the message board could no longer handle it.
But I was prepared to stay there and I would have, if Ravelly had continued to survive. But it closed down not long after and my move to a different message board provider became the only option left. So I got an account at
Delphiforums
. You can visit the message board here:
http://forums.delphiforums.com/komikero
Some people were hesitant to move and understandably so. The interface at Delphi was a little more confusing to the newcomer, compared to the clean and simple interface that Ravelly provided. I believe some of the regulars were not able to follow the rest to the new place. And it's been a moderately active message board for two long years.
But now, Ravelly is back again. I left them a message asking them if they were truly back and if the old messages can still be accessed. They said Yes! They were back! But unfortunately, all the old messages have been lost. It would be strange to ask people to move back in, now that they had gotten so used to Delphi, so I won't.
I registered again anyway, and set up a message board/guestbook, purely for nostalgic reasons. The board at Delphi will still remain as the main board, but if anyone wishes to leave a message at the old/new place, is totally free to do so. :)
THE PHILIPPINE KOMIKS MESSAGE BOARD
http://members1.ravelly.com/komiks/
---
---