Graphics Intensive Site.
Hit Reload or Refresh
If Not All Images Load.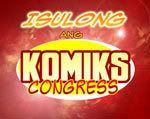 Original Art
For Sale!
Click Here!
Contact Me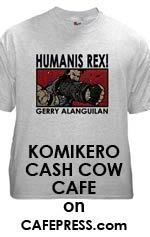 Know Your Rights as
Philippine Comic Book
Professionals!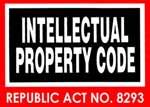 Click Image Above
or HERE for details.
RSS FEED

About Me
Current Journal
Entries

All Entries For
January 2007

Journal
Archives
2007
2006
2005
2004
2003
2002
2001
2000
1999
1998

Featured Articles

The Filipino Comics Artist
And Manga

Why No Comments?

Why Do I choose English
To Write My Stories?

Exploitation and
Self-Exploitation
in Comics

Making Mini Comics

Comics Lettering

Reviving a
Comic Book Industry

Commentary on
Anonymous Writers

Breaking Into
Philippine Comics

Preserving a Legacy and
Reviving an Industry

Featured Links

The Philippine
Comics Art
Museum


Komikero Comics
Main Site

Philippine Comics
Message Board

Crest Hut
Butt Blog
My Personal Blog

Ilyn Florese-Alanguilan
Website ng Aking
Mahal na Asawa

Doroteo L. Alanguilan
My Dad's Official Site

Emmanuel Jose
Blog Ng Aking
Dakilang Kapatid

MySpace

MyDeviantART

Blog Links



Saturday, January 31, 2004
Posted 1/31/2004 12:08:00 PM by Gerry Alanguilan
Magazine on Alex Niņo, Nestor Redondo, Alfredo Alcala, etc.
COMIC BOOK ARTIST VOL.2 #4
Edited by Jon B. Cooke
$7.50 (US)
Magazine, 112 pages, Perfect Bound,
B&W and Full-Color Interiors, 8.5" x 11"
Available
May 2004
Join us on the long, strange trip of the unique
Alex Niņo
! In his first ever full-length interview, the veteran discusses his journey from his start as a "komik" artist in the Philippines to his current work as an animation production designer in Hollywood, U.S.A.! Alex also shares a huge gallery of his artwork, all behind a new Niņo cover painting starring Captain Fear!
We also feature an exhaustive interview with Byron Preiss on his innovative career in publishing. Whether overseeing Steranko's Chandler, Harvey Kurtzman's Strange Adventures or Joe Kubert's Yossel, Byron's worked with them all!
Plus CBA Classic presents the most comprehensive look ever at the great Filipino comic book artists --
Nestor Redondo
,
Alfredo Alcala
, and many more-- complete with the
history of Filipino Komiks
!
Also: An all-new Steve Rude sketchbook, as well as our usual news, views'n'reviews, and more cool stuff!
You can order copies here:
TOP SHELF COMIX
http://www.topshelfcomix.com/catalog.php?type=4&title=209
*******************
I'm glad that Filipino artists are being given due recognition via this magazine. Certainly I made sure to get several copies of it via friends, the publisher, and comics stores. This is one magazine I don't mind getting multiple copies of. And if you are a comic art fan, this is something you shouldn't miss!
---
Friday, January 30, 2004
Posted 1/30/2004 08:21:00 AM by Gerry Alanguilan
The Filipino Comics Art Project
I've been immersing myself in the work done by the many Filipino comic book artists, specially those from the many decades before the 80's. I've been aware of them ever since I was a kid, but I only started to give much more attention to them in the last 10 years, and serious study only during the past couple of years.
I've been talking a lot about Nestor Redondo and specially Alex Niņo lately. That's because them, along with Francisco V. Coching, I count as the greatest Filipino comics creators the country has ever seen. And the more I see of their work, the more I become convinced of it.
And I think it's too bad that many young Filipino comics artists today don't know who they are. But they can't really be blamed, I know. The works of Niņo, Redondo and Coching cannot be bought from the shelves nowadays and there are no archives of their work that are readily accessible to the general public. I've had to move heaven and hell and sell the roof of our house just to buy the Niņo art book that I mentioned in earlier entries. That book and their works should be made available widely and inexpensively. But they're not. And that is a greater shame.
ALEX NIŅO: Detail from The Last Samurai, Weird War Tales #13, DC Comics 1972
Did you know that unlike today, original art produced by artists back then were OWNED by the company they worked for? What's extremely worse is that because of probably lack of storage, or more likely, assurance that the artwork will never benefit anyone else, those artworks were bundled up, shredded and destroyed. I feel like crying every time I think of it.
Filipino artists, you should not let this happen to you. We now have the Philippine law on Intellectual Property Rights and it ensures that although the company you do your work for owns the rights (at least for a time) to USE the image that you draw, you OWN the physical artwork.
So every piece of art by Coching and the gang, and by other excellent artists like Alfredo Alcala, Fred Carillo, Rudy Florese, Franc Reyes.... I grab it and keep it in a personal archive. I've been trying to share as much of these artwork as I can so younger artists can get to know who they are and what their work is. That's why I talk about their work endlessly here in my site, and the reason why there was a Comics Art Festival held here in San Pablo last month. Through he help of Azrael Coladilla, we can have the chance to exhibit much of this art at UST next month and probably more schools after that.
One of the projects of the Komikero group this year is to collect as much of that artwork and publish them in a huge portfolio of Filipino Comics Art. We hope to have it done this year, but a project of this size may well take several years. Stay tuned.
---
Thursday, January 29, 2004
Posted 1/29/2004 06:48:00 PM by Gerry Alanguilan
Why Alex Niņo Rocks
Just one of the reasons....
25.25" x 19.75" Unpublished Black and White illustration, 1979
Posted 1/29/2004 07:48:00 AM by Gerry Alanguilan
Finding Niņo
After my entry of January 1, 2004, I decided to look online for any source of Alex Niņo's art book
Satan's Tears: The Art of Alex Niņo
. After a day or so of scouring the net I discovered some really interesting things. Satan's Tears had a highly limited print run of only 1000 copies, all were oversized at 10.5" by 13.5", 300 pages hardbound, had an original retail price of $60 (in 1977 during it's release), and all signed and numbered by Alex himself. It's also very rare and highly sought after by art collectors. Near perfect copies have been sold for up to $1000. A rare books website had 3 copies of it for sale with varying degrees of quality with prices ranging from $350 to $500.
Of course, those prices are insanely expensive for me. Even at the least expensive at $350, which in Philippine currency is 19,250 pesos already. Nineteen thousand pesos for ONE BOOK!! But I really wanted a copy of it and if I was really crazy and desperate I would have given in at that price. Take note that at $350, it's a
damaged
copy. But I'm not really a collector that's persnickety about the condition about any particular book. I just want to have a copy so I can look at it. I'm not buying it as an investment to profit from later. If I buy it, it's mine till I die. But $350 is still beyond my means so I decided to look elsewhere.
I eventually found a copy being auctioned off at Ebay. And the current bid was going for far
FAR
less than $350, at a price I was comfortable paying. The damage was particularly bad at the back portion of the dust jacket, with water damage affecting the last few pages, but from the pictures, it all looked OK to me. But I didn't have an Ebay account because payment for winning bids almost always require a credit card which I didn't have. But as luck would have it, this seller, who hails from Belgium, was accepting Money Order and well....cash.
So I registered, and I bid. And I was almost immediately outbid. My excitement got the better of me. I wasn't exactly a newbie when it comes to online auctions, having had much experience bidding and winning items at Philippine based eauctions.ph, now avalon.ph. I decided to bide my time and bid at the last minute, and I expected other bidders to wait as well. On the last day of the auction I entered a high maximum bid, the last bid I was absolutely willing to pay for, nothing more than that. If I was outbid, then I would just have to let go.
Later in the day someone bid, but he failed to outbid me and at the end of the day I had won it. I couldn't believe it. I was actually going to own a copy of
Satan's Tears: The Art of Alex Niņo
, one of my personal holy grails. After seeing all those prices online, I thought I'd NEVER own a copy. I sent off my payment and waited patiently for it to arrive.
After a couple of weeks I started to get jittery. What if it got lost in the mail? I wish I could have afforded to have it sent via Fedex, but the weight and size of the book would have made it extremely expensive to send. In hindsight, I would have paid for it if only to ensure that I would get the book safely.
Yesterday I went to the Post Office to pay for the annual fees of my PO Box. And as I stood there in line, I noticed this huge envelope leaning on a wall on a shelf that HAD MY NAME ON IT. The clerk recognized me (I was there a lot) and said that the envelope was for me. (duh?) They were just about to send off the postal notice for me to pick it up. So my visiting yesterday was quite fortuitous. I grabbed the package, went home, carefully opened it and....
I was speechless after that.
---
Tuesday, January 27, 2004
Posted 1/27/2004 10:45:00 AM by Gerry Alanguilan
PROPHECY ANTHOLOGY
The Prophecy Anthology Volumes 1 and 2
were what once was the
Prophecy Magazine
where I had contributed 3 stories, all of which I had written and drawn, one of which I had colored by hand. These are very short stories though, 2 stories comprising just one big page each, and the 3rd story just 2 pages. Two of those stories will be released along with the first volume, available by March 14, 2004. Once this book is released, it will represent the first writing credit I'll have in a U.S. comics publication. Of course, I find that extremely exciting. As exciting as seeing my work and name in a US comics publication for the first time. (That would be Wizard #15 way back 1992, I think.)
Previews will carry the Anthology, but you can also get copies
here
.
---
Saturday, January 24, 2004
Posted 1/24/2004 10:54:00 PM by Gerry Alanguilan
Lake Pandin
San Pablo City
I was finally able to visit Lake Pandin here in San Pablo City. Mr. Mariņo was going and I asked if I could tag along. It's not as easy to access as Sampalok Lake is, as you would need to travel by jeep some considerable distance from the town, and then walk another kilometer or so through winding pathways to reach it. Perhaps it's remoteness is the reason why it has been preserved as well as it has been. Just over the hills beyond lies its twin lake, Yambo.
Legend has it that Yambo and Pandin were once sweethearts, human as you and me. The girl was cursed by the spirits. Her feet will never touch the ground or it will mean the destruction of all. Tempted by the boy, the girl stepped on the ground and the curse came upon them terrifyingly and swiftly. Clouds blackened and the heavens poured down its anger upon the two. The following day two lakes were to be seen lying side by side and were named after the two tragic sweathearts.
Yes, I'm making a comic book adaptation of it. One of these days.
---
Wednesday, January 21, 2004
Posted 1/21/2004 06:31:00 PM by Gerry Alanguilan
Crest Hut Error
I've recently discovered that a bunch of
Crest Hut Butt Shop #1s
that were sold at the SciFi Fantasy Con had incorrectly arranged pages in them. If you bought a copy and you found that pages are out of order, you are entitled to a new copy. If you could send the copy back to me at my mailing address below, I'll gladly send you a correct copy with a free sketch for your trouble. :) So far only issue #1 is affected.
I've also heard of and seen defective copies of
Wasted Final Edition
which had missing pages. If your copy is defective, just mail the copy back to me and I'll send you a new and error-free one. And a Wasted sketch too!
You need to mail the copy to me just I can be sure that the copies you have are indeed defective.
GERRY ALANGUILAN
KOMIKERO COMICS
PO BOX 67
San Pablo City Post Office
4000 Laguna
---
Tuesday, January 20, 2004
Posted 1/20/2004 09:11:00 PM by Gerry Alanguilan
The Alamat Gang
From Left: Budjette Tan, Karen Kunawicz, Carlo Vergara, David Hontiveros
This pic was taken during the first day of the recently concluded
2nd SciFi and Fantasy Convention
at Power Plant Mall, Rockwell Makati. They are several members of
Alamat Comics
, a loose group of comic book writers and creators who will be celebrating their TENTH year this year. I'm glad to be part of them. Looking at this pic I sort got nostalgic and I thought about the first time I encountered each one.
Budjette Tan
A letter arrived at the old house back in 1994, during the days before email when people actually wrote letters on paper to each other. It was from some guy by the name of Budjette Tan. I had never met the guy before, and I was curious as to who he was, why he was writing to me, and how he got my address. He had gotten hold of a copy of
Wasted #1
, which contained the first 8 pages of Wasted photocopied and bound in mini comic form. I don't know how he got a copy, but he did, and he seemed to like it. He seemed to REALLY like it. He wanted to include it in a comics anthology he was currently putting together. After much hemming and hawing I agreed and mailed the pages to him. As it was, he was waiting for the pages to arrive and as far as I know it didn't arrive until a day before the book went to the printers. They had already laid out the book without Wasted, but had to scramble to include it at the last minute. Having just turned one year older today, my memory could be suspect, so Budje, if I'm remembering this wrong, please enlighten me. :)
I eventually met Budjette during one of the very early comics "mini-cons" at Robinson's Galleria courtesy of Platinum Comics store. It was also there I met
Brandie Tan, Arnold Arre, Bow Guerrero, Taps, Mark Gatela
and
David Hontiveros
. More on him later. Maybe I met Carlo as well. I'm not sure.
Karen Kunawicz
I had just finished
Wasted #4
and I was working on
Grifter #10
with
Roy Allan Martinez
at
Whilce's Portacio's
studio/condo at Ortigas Plaza. I was really tired from work and lack of sleep that I thought I'd take a quick nap in the driver's room. He was gone for the weekend and his bed was cozy so I thought I'd well...enjoy it. he.he. Lani Perez, who was at the time working as Whilce's part time secretary called up looking for me. Roy woke me up and Lani told me about this girl, Karen Kunawicz who was asking where she could write to me. Apparently, she liked Wasted too and wanted to write me something. I thought wow! Karen Kunawicz wanted to write me. ME! She was already quite popular back then from her writing. Apparently, she was a comics fan and attended a lot of the Alamat exhibits. Whenever she would arrive some of the Alamat guys were going nuts all over her. I was too nervous to approach her. So I didn't. But secretly, I did want to meet her. She seemed to be quite a fascinating person to know.
When her letter arrived I marvelled at how beautifully it was written. Not only her words, but her calligraphy as well. It was amazing! That started a letter correspondence that would continue for some years. I eventually met her in person sometime after her first letter. We had moved our studio to Balete Drive in Quezon City and Karen said she would come over to meet me. She hasn't seen me before this time and so she didn't know what I looked like. Maybe I was still a little crazy back then because something just came into my mind to do what I would do next. She knocked on the gate and I opened it. Of course I knew instantly it was her. She asked if she could see Day. Day was Whilce's manager at the time. I said sure and asked her to come in. I asked her who she was, pretending not to know, and didn't introduce myself. She came in, and she and Day got to talking. Karen asked where I was and Day pointed to me...standing in the corner with a stupid sheepish grin.
Carlo Vergara
I honestly don't remember the first time I met Carlo. I don't think we had corresponded before we met in person, but the earliest thing I can remember about him is his work in
FLASHPOINT
, the comic that started it all, as far as I know. I eventually met him, but I don't remember when or how. I just remember that he looked and dressed a lot differently then. He also had longer hair. I knew he acted a bit, but back then whenever I met him at ComicQuest maybe, I admit I got sort of intimidated. Maybe that's because I didn't know him that well yet. Over the years, I'm glad to say that I've grown to know Carlo more and I continue to marvel at his growth as an artist. His
Zsa Zsa Zatturnah
is simply awesome. It will most likely go down in Philippine comics history as one of the best ever made.
David Hontiveros
I was an instant fan of David immediately after reading FLASHPOINT. I thought his story was very good, and his storytelling was simply mindblowing. I didn't hesitate to say that to him the first time I met him in front of Platinum at one of the early mini-cons. I said to him that I thought his work impressed upon me the same intensity that an Alan Moore story would. I don't know if he thought that I was blowing smoke up his ass, but I was being totally honest. He was and still is, right at the very top of a very VERY short list of Filipino comics writers I'm truly impressed with.
I was so impressed that I asked him if he was willing to script one of the stories I was doing,
Timawa: Kalinangan: Chapter 1
. I was very happy that he agreed. The results of that collaboration can be found in
Alamat 101
, 1995.
A year before the turn of the century, I approached David with an idea for a kick ass millenium story involving a superhero who became like a god. We called it
Bathala
. The series' last issue would be released on December of 1999. Amazingly, David completed the script to the entire 8 or 10 issues in just a few weeks. I read it and it was simply BRILLIANT. Awesome, fucking BRILLIANT. But due to work matters that kept growing bigger and bigger, I was pulled farther and farther from Bathala and with each passing month I felt terrible at the thought that I'd never get to do the series at all at the intended time we planned it. And I knew it was cause for much disappointment on David's part. It's still something I bear today, but like the Wasted movie, I'll finish what I started, no matter how long it takes. I may eventually get around to doing David's story, if we could work around the millenium thing, and if David is still willing.
Posted 1/20/2004 08:08:00 AM by Gerry Alanguilan
Caption the Picture!
Thanks to
Cmdr. Gabe
for the pic!
---
Sunday, January 18, 2004
Posted 1/18/2004 10:25:00 PM by Gerry Alanguilan
Sci Fi and Fantasy Con PICS!
http://www.komikero.com/scificon.html
Had great fun at the con! Somewhat hot though, but fun nevertheless. The Komikero group had to leave early both nights because on the first night, we watched a screening of
Return of the King
. All but two in our group haven't seen it yet. I was seeing it for the fourth time. Today we had to leave early again because we still had to make our journey back to San Pablo.
Thanks to all those who came to our booth to talk, check out our stuff and big big thanks to all those who BOUGHT our stuff! I met the guys who did the
ANITO
game. I haven't tried it yet, but I did buy a copy from them to play later. I wish I could post more pictures, but maybe later. I'm once again working on
Superman: Birthright
and a couple other projects as well.
---
Thursday, January 15, 2004
Posted 1/15/2004 03:47:00 PM by Gerry Alanguilan
Typical Day
Well, not exactly a typical day, but an average of what I do in a working day during a week.
I wake up usually around 5:30am to 6:30am. If I wake up on the early side, I usually brush my teeth, comb my hair, put my rubber shoes on and go out and take a walk around the lake. On those rare times I wake up at 5:00am, I usually walk the lake with
Johnny
, one of my Komikero pals. But since I almost always sleep late, I don't get to wake up that early. If I wake up around 6:30, I usually go straight to the computer to check my email, teeth unbrushed and hair unkept. I stay there long enough to get my email , messageboarding, and blogging done, which is around an hour or so. If I can't stand the smell of the dog shit in the garage, I'll put off emailing for a while to go out to the garage and clean the dog shit. I can always count on our dog to shit like 1.5 to 3 kilos of shit overnight. That's not counting the random shitting that the dog will do throughout the day.
After the Internet stuff I go and prepare breakfast. Yes, I'm the one in the family who always prepares breakfast because Ilyn doesn't wake up until 8:00am to 9:00am. Sometimes she does the dishes, sometimes I do, when I don't have a deadline, which is most of the time anyway. I hate washing dishes. I love to cook though. We usually get to start work in our little 5'X5' studio/room at 9:00am. In this little room we have our computer, air-con, phone, the TV and DVD, her work table and cabinet, my shelf of comics art and comics and her drawing table which I use. I have a drawing table at the old house which has a lightbox...but it's simply too big to fit in the room. It can't even fit in the door. So I borrow Ilyn's table and use it when she is not using it.
When we usually start working, she tunes the TV on to Oprah on Star World. It's a show that my mom just loves to watch but I never got to watch it myself on a regular basis. Turns out Ilyn loves watching it too. It's fun, specially when they do those house makeovers and people makeovers and stuff like that. I get to mostly listen anyway since I'm hunched on the table inking or drawing or whatever. I can't work without having some sort of noise going on in the room which I find somewhat entertaining. Music is fine, but a show that doesn't attract too much visual attention is OK too. Mostly I put on a DVD and listen to commentaries of movies I've already seen. Sometimes I listen to fan made commentaries and listen to that.
Around 11 we start talking about what to do for lunch. If we get too preoccupied with work and we see it's 11:30 and we haven't done any cooking, we usually decide to go and take out food at a nearby Binalot place. Or go out alltogether. I go and feed the dog atfterwards. Sometimes Ilyn gives him a bath first. Eugene our dog is lots of fun. He's a dalmatian and a huge one at that. Always playful but extremely nervous of large groups of people.
At 1:00pm it's back to work and it's OPRAH again on Star World. I sometimes I nap for a couple of hours after a page or two of book reading. I get so sleepy easily nowadays. I can't go reading a book without falling asleep after a page or two, no matter how exciting the book is. That's probably because I'm Boy Tulog, or maybe because I don't get too much sleep. I only get to sleep 6 hours a night and it's just not enough. That's probably why I take another couple of hours of sleep in the afternoon. Right now I'm reading
Lord of the Rings: Fellowship of the Ring
. What's everyone complaining about? It's not that difficult a read. In fact, it's quite easy. Unabridged Les Miserables it is NOT. I guess I'm just used to reading. And I sometimes get to read a lot of difficult stuff. Shakespeare...now THAT is tough. I never get to read it fully myself. But I'm totally enjoying reading LOTR. It's fascinating to read after watching the movies over several times. Lots of stuff had been taken out or changed, but considering the time in which a movie can tell a story, a lot of the changes do make sense.
I usually go out in the afternoon to walk, and it's actually quite nice to do so here in San Pablo around Sampalok Lake in the late afternoon. If we don't have dinner I usually go and get some to take home, or most of the time, Ilyn just cooks. We usually watch the news at
ABS-CBN
at 6:00pm, but for the most part I can't stand Korina Sanchez. I don't know why. Ilyn can't stand Mike Enriquez either on
GMA 7
. I think Mike is fun to watch with his nostrils flaring and all, but I have to give way and I'm stuck with Korina. I just tune out and wait for the weather with
Ernie Baron
. I think Ernie Baron is funny. Years ago when we didn't have TV, I usually tune in to Ernie's nightly show on the radio where he answers questions of all kinds. Who invented the Xerox Machine (Chester Carlson), who invented the radar (Sir Alexander Watson Watt), stuff like that. Me and a friend called up one time and asked Ernie why the handle to our wrench is red. He babbled something about pigments and promptly hung up on us. he.he.
At 7:00pm Ilyn usually watches
Neil Buchanan
on
ART ATTACK!
But it seems Disney Channel is no longer carrying it nightly at 7. Neil is another funny guy. His accent is so crazy. He's responsible for indoctrinating millions of Pinoy kids in the fine art of the British accent.
Tuesdays it's
MONK
, Wednesday it's
CSI
. I love CSI Las Vegas but hate CSI Miami with a passion. I liked David Caruso as the scared rookie in First Blood and he was actually quite fascinating to watch in the first season of NYPD Blue. But after marvelling at William Peterson's Gil Grisson in CSI Las Vegas, David Caruso's Horatio in CSI Miami is just plain annoying. He does nothing but act and look cool, but Grissom is witty, intelligent, and best of all, he's a NERD. And I think that's so cool. His one liners that start the show are instant classics.
Fridays it's
CRIME NIGHT
at Discovery. Ilyn just loves to watch that forensic, crime investigation stuff. That's probably why she likes CSI and why her favorite Kurosawa movie is High and Low.
After a days work, I usually scan pages that I inked late at night and FTP it over to my current employers, in this case it's
DC Comics
. My editor is
Eddie Berganza
, but I mostly talk to Assistant Editor
Tom Palmer Jr
., who is the son of legendary comics inker
Tom Palmer
(X-men, Avengers). Tom Jr. used to write for Wizard Magazine spotlighting indie stuff.
I check my email intermittently all throughout the day, and I do some surfing for half an hour or so before going to sleep. I usually turn in anytime from 10:30 to 12:30 in the morning. I continue to read LOTR before going off to sleep. I can't sleep without having some music on, and lately I've been putting on Disc 3 of the Essential Bruce Springsteen. It's a bonus disc of previously unreleased material.
Then I go off to sleep. If I'm lucky, I get to dream one of those awesome disaster dreams I usually get. The last one was Mt. Makiling erupting and damaging our house here in San Pablo. I put one of those disaster dreams in the current issue of Crest Hut. I'm putting the finishing touches on it now.
Good Night!
---
Tuesday, January 13, 2004
Posted 1/13/2004 12:00:00 AM by Gerry Alanguilan
After a month break,
Superman: Birhtright
returns with issue #6, just released! I actually haven't seen a copy yet, having just only seen the cover at Filbar's. Just waiting for my complimentaries to arrive. Just finished inking an issue and I guess I'll take a break and do some more Crest Hut drawing. I just decided to add four more pages to the issue because...well, just because. I'll have it all done before
New Worlds 2
this Saturday and Sunday.
And speaking of New Worlds 2, it's the 2nd Sci Fi convention here in the Philippines and I got a booth for Komikero Comics. I'll be there to sell Crest Huts 1, 2 and 3. This year's sci fi con will be held at Rockwell in Makati. I'm not sure yet what time it starts, but you can be sure I'll be there in the afternoons with the rest of the Komikero Artists Group. We'll manage to go to a screening of Return of the King in between. That will be the FOURTH time I'll be seeing the movie. And I expect to see it several more times before it leaves the theaters.
---
Monday, January 05, 2004
Posted 1/05/2004 11:28:00 AM by Gerry Alanguilan
Crest Hut Butt Shop #3
After 3 long years, Crest Hut #3 will finally be released! As
Elbert
pointed out to me, it took 3 years for Crest Hut #2 to come out after #1. I assure those few of you who actually read this title (thank you!) that it won't take another 3 years for #4 to come out. In fact, I mean to come out with another one this very year! Thanks to everyone who wrote to me about this title, and to be honest, I never thought it would get as much readers as I had expected.
Crest Hut Butt Shop was a title I came up after doing a rash of dark depressing stories, from Wasted to Dead Heart. I guess after doing those, I got sort of burnt out and wanted to do something else. In fact, one of the favorite features of Crest Hut, namely "Stupid Chicken Stories", began as a back up feature in Dead Heart #2. That back up feature got more response than the main story drawn by Leinil Yu. So I came up with a whole mini comic out of those kinds of stories.
Crest Hut is actually done very quickly. If I have nothing else to do, I can do one issue in just a couple of weeks. But since I never run out of other things to do, each issue just gets delayed and delayed and so forth. At the moment, I'm still finishing inking an issue of Superman before I put the finishing strips to Crest Hut in, lay it out and photocopy it. I'll have copies ready by January 13, in time for the Coconut Festival here in San Pablo.
For those in Manila, I'll be bringing copies with me and I'll be selling them at New Worlds 2 Sci Fi Con at Rockwell, Makati from January 17-18. I'll be dropping off copies at Comic Quest as well during that time.
---
Saturday, January 03, 2004
Posted 1/03/2004 12:27:00 PM by Gerry Alanguilan
Doing The Journal Thing
I've just uncovered the earliest journal entry I've ever made that's still available to me, dated January 1999. If you scroll down and look at the archives on the left column, you can click it there. I've had to remove some pics that were no longer available, and modify links that have since changed. Reading through it, I thought wow, I was pretty angry back then.
I found this page using the
Wayback Machine
of the Internet Archive. It's a site that seemed to have archived the ENTIRE Internet since 1996. I'm both impressed and disappointed.
Impressed because it's a gigantic ambitious task which I myself may run screaming from if I were asked to do it. I also found parts of my old Laguna.net site that I thought I'd never see again.
Disappointed because the archive is not as fully searchable the way I want it. Using their Recall Beta, I find that their search results are far fewer than what is actually available in the archive. Perhaps after they finish with their Beta phase they may have worked it out. I also feel a little bad because they claim to have archives going back to 1996, but the very first site I had in August of 1997 is not there, as well as a couple of sites I've had since then.
The earliest journal entry I've seen is the one that I've added to own personal archive, which, as I mentioned above, dates back to 5 years ago, in January 1999. But I've been doing the Journal thing as far back as 1998, maybe even 1997. I can still remember specific posts I had. One time I was ranting about this chicken place that did not have change inspite of the multitude of banks nearby. Another time I was ranting about McDonald's and how it's become a landmark in this sleepy Filipino town.
Maybe I feel bad at myself too for not saving those files myself in some form. It may have been difficult for me to do so because my first computer, a 486 33megahertz with a 500MB drive completely broke down and I had to buy a totally new one. I had a lot of files in that old computer and I'm not sure I can still recover its contents. Not only do I have a complete archive there of my old journals, I would also have a record of my old websites, even perhaps my very first.
One of the articles I have written during that time which I desperately want back is my account of my first Convention in San Diego, which was also my first time in America, back in 1997.
---
Thursday, January 01, 2004
Posted 1/01/2004 07:11:00 PM by Gerry Alanguilan
WANTED: NESTOR REDONDO and ALEX NIŅO
I'm getting a much deeper appreciation for the work of the great Filipino masters of comics art and a particular favorite of mine at the moment is
Nestor Redondo
. Ilyn and I went to her house today and she showed me a copy of the Limited Collector's Edition of THE BIBLE published by DC Comics in 1975, drawn magnificently by Nestor Redondo. I was blown away with each page I turned. I'm getting more and more convinced that Nestor may well be the Philippines' greatest comics artist, along with
Francisco Coching
and
Alex Niņo
. I want more!
So if anyone has copies of the complete run of
Rima: The Jungle Girl
issues #1 to #7, preferably in Very Fine condition (doesn't have to be mint), published by DC Comics from 1974 to 1975, and you want to sell them to me, I'd be extremely grateful! Other stuff I'm looking for:
Swamp Thing: Volume 1, issues 11 to 23
, all of which has Nestor Redondo art.
Satan's Tears: The Art of Alex Niņo
If you got these items and wish to sell them, please email me. :)
gerryalanguilan at yahoo.com
---
---