Graphics Intensive Site.
Hit Reload or Refresh
If Not All Images Load.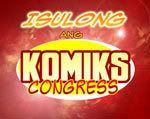 Original Art
For Sale!
Click Here!
Contact Me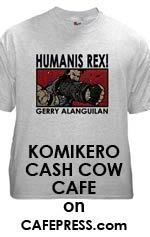 Know Your Rights as
Philippine Comic Book
Professionals!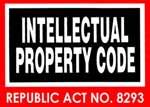 Click Image Above
or HERE for details.
RSS FEED

About Me
Current Journal
Entries

All Entries For
January 2007

Journal
Archives
2007
2006
2005
2004
2003
2002
2001
2000
1999
1998

Featured Articles

The Filipino Comics Artist
And Manga

Why No Comments?

Why Do I choose English
To Write My Stories?

Exploitation and
Self-Exploitation
in Comics

Making Mini Comics

Comics Lettering

Reviving a
Comic Book Industry

Commentary on
Anonymous Writers

Breaking Into
Philippine Comics

Preserving a Legacy and
Reviving an Industry

Featured Links

The Philippine
Comics Art
Museum


Komikero Comics
Main Site

Philippine Comics
Message Board

Crest Hut
Butt Blog
My Personal Blog

Ilyn Florese-Alanguilan
Website ng Aking
Mahal na Asawa

Doroteo L. Alanguilan
My Dad's Official Site

Emmanuel Jose
Blog Ng Aking
Dakilang Kapatid

MySpace

MyDeviantART

Blog Links



Wednesday, December 31, 2003
Posted 12/31/2003 03:35:00 PM by Gerry Alanguilan
Give These Men (and Woman) Some Oscars!
Lord of the Rings: Return of the King
is the most exhilarating, most spectacular thing I've ever seen on screen. Taken collectively, the entire Lord of the Rings trilogy is a film that may well be regarded as THE greatest film ever made. And I don't say this lightly.
When Fellowship of the Ring was first shown in 2001, I did not have the chance to see it. I knew it was a good movie, but I didn't realize how good it was until I actually saw it in December of 2002. From its first showing until then, I read about how it was knocking people off their seats, blowing people away. Whilce Portacio even gave a rave review of it in my old message board. I just knew then I had to see it. But since I missed it in the theaters, I could do with the next best thing: watch it on DVD.
The pirated version of it appeared almost immediately after the movie came out, but I didn't watch it then. The original 2-Disc DVD was released August of 2002, but I didn't watch it then either. Leinil, Edgar and the guys watched it at Nil's place during one of our DVD-marathon things, but I hid in the computer room, read some Preacher and went to sleep. I wanted to watch the Extended Edition DVD of Fellowship, which was due to arrive December of that year. Even after getting the DVD Gift set, I joked that I would wait for the Extended editions of both Two Towers and Return of the King in 2004 before I watched all of it one by one in one day. I recall everyone wanted to kill me. he.he.
After watching the Extended DVDs of both Fellowship and Two Towers and after marvelling at how the filmmakers pulled off such a masterpiece, I swore we'd watch Return of the King as soon as it arrived in the country. Because of the Philippine Film Festival, all foreign films opening in December will be moved to January. There were some advanced screenings in December, but tickets were expensive. But I didn't care. I wanted to watch it and I wanted to watch it NOW! So thanks to Karen Kunawicz, we were able to see it on December 18. I had promised Gary Mayorlago to buy tickets from him for a December 22 showing, but I didnt' realize we had a family thing on that day so I had to forgo watching it for a second time. Because one time just isn't enough.
And after seeing it, I felt inspired, alive, exhilarated, sad, and driven to tears at the sheer beauty and power if it.
Sean Astin's
performance as Sam Gamgee needs special mention. His role as Frodo's loyal and trusting gardener is one of the most heartfelt and moving performances I've seen. Of all the performances on Return of the King, his was the one that stayed with me for a long time. Allright, I forgive him for that lameass speech at the end of Two Towers, but he more than makes up for it here. He deserves an Oscar for Best Supporting Actor. At least!
But the man behind it all,
Peter Jackson
, deserves an Oscar for Best Director and Best Picture (all the Lord of the Rings movies collectively). He managed to pull off a near impossible task. Create a epic film of monumental proportions which hammers every single person, fan and critic alike into submission, leaving little or no room at all for the denial of this film's greatness.
And if there is an award out there for the Single Coolest Moment by A Hero Captured on Film then it has to go to
Orlando Bloom
as Legolas. Watch the film, you'll understand why.
Mirando Otto
also deserves a special award for the Best Girl Power Booster Moment. What a powerful moment that was not only for the women in the audience but for the guys as well.
My wife insists on giving
Viggo Mortensen
a Viggo Mortensen Award for being so very VIGGO in the film. Can't argue with that!
Never have I been so moved to applaud as much as I did in any movie. And here I applauded many times. What an achievement this film has been and what an experience it was to watch.
---
Tuesday, December 30, 2003
Posted 12/30/2003 06:33:00 PM by Gerry Alanguilan
NEW LOOK!
New Look for the New Year! I'm being forced to learn HTML against my will...or more accurately, I always wanted to make my own template for my blog, which is difficult without learning a certain amount of HTML and a certain understanding of blogger codes. It's taken me two years and I think I've finally gotten it. he.he. Better late than never.
Happy New Year All!!
Posted 12/30/2003 01:45:00 PM by Gerry Alanguilan
Films and TV Series I Wish Were on DVD
I've been collecting favorite movies on DVD for several years now and with this format's potential for archiving programs and preserving them in pristine condition for a long time makes such a collection worthwhile. A lot of my favorite shows have turned up on DVD in the past several years like
Ed Wood
,
SHOGUN
,
The Mission
,
Highlander TV Series
, but there are still a whole lot more I'd like to see. I wish the companies who own the rights to these shows/movies release them because I'd buy them in an instant!
HEARTBEAT
This is a British weekly police show set in the English countryside in the 60's. It started way back early 90's and it's still going. I was able to watch only the first 5 seasons but I really liked every episode I saw. Maybe the simple life in a countryside setting appeals to me. I wonder how they can maintain the 60's era thing with now more than 10 seasons with Christmas shows each season.
The Brittas Empire
Another British show! These guys rock, honestly! The Brittas Empire is one of the funniest shows I've seen. Some people are annoyed by Chris Barrie, but I kind of find him hilarious. He was last seen in Tomb Raider: Cradle of Life. Actually, the DVD is already available in the UK, but my TV can't handle PAL as yet.
Mr. Belvedere
Another British actor! In an American show. Wasn't really a huge huge hit in the 80's when it first came out, but I found the show to be strangely compelling. I even made a whole site out of it.
Check it out
! All seasons on DVD. I'll get two copies!!
Let It Be
If there's one Beatles DVD I would like to really have, it's THIS one. I had a betamax copy of this in the 80's but I've worn it out after continous viewing.
There are a lot of other titles I have in mind, but these are the ones that immediately spring to mind. :)
---
Sunday, December 28, 2003
Posted 12/28/2003 04:51:00 PM by Gerry Alanguilan
One Year!
It's exactly ONE YEAR since Ilyn and I got married. One year! I can't believe a year has passed so quickly. And before you know it, I'll be in this blog again next year talking about it. Any minute now! It's been a great year! And one of the most productive years I've had creatively. And next year will be even more so. This January sees
Crest Hut Butt Shop #3
, three years after #2! But I'll make sure that #4 won't take THAT long again! There are lots of other projects in the works and write them all here as soon as release is definite.
Congrats to Arnold Arre and Cynthia Bauzon who got married yesterday! Sorry we couldn't be there. We wished we were! One of these days we HAVE to celebrate our wedding anniversaries together! :)
---
Wednesday, December 24, 2003
Posted 12/24/2003 05:08:00 PM by Gerry Alanguilan
San Pablo Comics Art Festival on TV
Clockwise from left top: Azrael our emcee, Wilson Tortosa and fan Architect Arlan Esmena, Mr. Mandy Marino, me and host Bobby Alvero.
I stumbled on the telecast of the Comics Festival we recently had by accident just a while ago and I managed to catch the latter half of the show. That's why I only got a few pics. It was being shown on Channel 21, Telmarc Cable. I was really glad that they gave a lot of members of the group air time and have their say on the festivities. I don't know when it's showing again. I think I better call the host and ask for a copy for posterity's sake.
---
Tuesday, December 23, 2003
Posted 12/23/2003 10:26:00 PM by Gerry Alanguilan
VIRUSED!!
A fried of mine emailed me tonight with some Christmas greetings. Another email of his arrived at the same time and it triggered my Norton Antivirus scanner, saying that it contained the JS.Fortnight.D virus and that it will automatically quarantine it. After being safely convinced that the virus was contained, I opened my friend's email in EUDORA, the email program I normally use, but not intending to open any attachments it may contain. But something strange happened. Every email, even old ones, cannot be opened. I closed the program, and when I opened it again, Eudora informed me that the Inbox is corrupted and prompted me to build a new one. And when I did, all the messages in the Inbox has gone.
Oh Shit!
I normally go through all my emails as soon as they come in, but I had been so busy the past month that I let my messages accumulate in my Inbox unfiled and some of them unopened and unread. I had been intending to open them at a later time and reply one by one. I think I've had anywhere from 100 to 150 messages in my inbox tonight. And some of them I know to be too important to be deleted, and some of them needing reply very soon. But now they're all gone!
To my friend...jeez, man. You know you're one of my best friends but aw man.... still I know it's not your fault. Just be careful opening those damned attachments. As for me, I didn't open any attachments and I handled the virus as properly as I know. I guess Eudora acted up at the wrong moment. I probably should have filed the important emails as soon as I got them.
To anyone who has emailed me in the past month or so, please send your emails again.
Thanks!
---
Monday, December 22, 2003
Posted 12/22/2003 02:29:00 PM by Gerry Alanguilan
Siglo Inquirer Review
http://www.inq7.net/lif/2003/dec/22/lif_6-1.htm
'Brave, bold step'

"Siglo: Freedom"
Edited by Dean Francis Alfar and Vin Simbulan
Mango Books, Quest Ventures and Kestrel IMC, Inc.
2003, 140 pages
ONE look at the elegantly spare cover, and readers will know that "Siglo: Freedom" is unlike anything else out there. Nothing indicates that it is a collection of comic-book stories. The loaded title, the beguiling design -everything about "Siglo" says this is a project that takes itself very seriously.
And readers should take it seriously as well, because "Siglo" is a brave, bold step forward for Philippine comic books.
For the entire review:
http://www.inq7.net/lif/2003/dec/22/lif_6-1.htm
---
Sunday, December 21, 2003
Posted 12/21/2003 11:28:00 PM by Gerry Alanguilan
My comments feature is down again. No real problem really. Just letting people know so that they don't think I closed it intentionally. I'd never do that, specially after some interesting albeit frustrating discussions there lately.
Posted 12/21/2003 04:35:00 PM by Gerry Alanguilan
SIGLAUNCH
Last night was the launch of Siglo: Freedom at Greenbelt 3, Makati. Siglo: Freedom is this huge comics anthology of stories of freedom told through the eyes of Filipinos through the last 100 years. I was given the chance to contribute a story set in in the 1940's. I was glad to have been given this decade because I felt it was the one where I could tell a story that I really wanted. I wanted to tell the story of a makapili played by a fictional ancestor living a true family legend. As to what that means, I would suggest you just read the book. He.he. Right now available at ComicQuest Megamall, but will soon be available nearly everywhere books are sold. Or you can catch us at the grand launching on January 30 in Intramuros.
From left: Andrew Drilon, Marco Dimaano, Our Benefactor Mr. , Jason Banico, Nikki Alfar, Gerry Alanguilan, Dean Alfar, Carlo Vergara, Elbert Or and Yang Vergara.
Dean Alfar (standing), his wife Nikki, and Richard.
Oliver Pulumbarit, Carlo Vergara and me.
*************
Footnote with regards to my entry of December 15:
Jonas has suggested a put a bullet style of presenting my points, maybe in the form of a FAQ. My long and winding meanderings on my views on Filipino art may be too meandering for other people to fully grasp. Once again, I am baffled by the feedback of my opinion. Because feedback has nothing to do at all with what I'm saying, I'm accused of things that I'm not doing, I'm attributed sayings I never really said. Feedback falls so far from the real point of my articles that I'm convinced that they never really read my words at all. It's terribly frustrating.
---
Friday, December 19, 2003
Posted 12/19/2003 06:51:00 PM by Gerry Alanguilan
LETTING GO
If you don't see the comments feature, it wasn't my doing. Something seems to be wrong with the service provider. Maybe they're down or something. Hopefully it comes back soon. In the meantime, having it down like this makes loading of this page really slow. And for that I apologize. Hang on. If it doesn't come back in the next couple of days, I'm getting Haloscan.
Oh and if you don't see me at Friendster anymore, that was MY doing. It just wasn't working anymore for me. I think it's a great idea, but I find myself finding less and less time for it. Just a note for some people: Friendster doesn't allow profiles for groups, animals or fictional characters, only individuals. It's in their Terms of Service, please go read it. You should also place pictures of YOU, not drawings, pictures of actors, ducks, chickens or whatever. You should also put your real names not some lameass codenames. How else can people find you and know it's YOU? Nag friendster ka pa.
I'm also getting rid of my cellphone soon and I won't be getting another one. Actually, my old cellphone has been acting up the past several months and in fact, I'm using a friend's phone at the moment which I need to return very soon. I can always buy a new one, but when my old phone got broken, I was forced to go phoneless for a while and I sort of liked the feeling. I realize I can get on without it. I remember the reason why I got it in the first place, which you can read in
this section of the archive
dated February 22, 2001.
Basically, I got a cellphone because I was always online and Ilyn was getting pissed getting a busy signal on my landline all the time. Another reason was that she was working in Alabang and I couldn't tell her if I was going to be late picking her up because of traffic. Now I never get a busy signal because of my DSL, and Ilyn and I are now both living together. Certainly there are more uses of a cellphone than that, but none of the reasons are enough anymore for me to maintain one. More often than not, cellphones are used to tell people what you can't tell them in person, or if you wish to change the time of a meeting with impunity or call off a meeting all together. I suppose I may get disadvantaged about certain things if I do let go of my phone, specially if nearly all of the people I know have one, but I think I can live with it. It's just as easy to just email me or call me on my land line. It may just take a bit longer, but I've managed to live so long under those kinds of circumstances without much problems so I see no reason why I can't again.
If anyone wishes to get in touch with me, its so easy to do so. There's my site,
http://www.komikero.com
, my
message board
, and you can always email me at gerryalanguilan at yahoo.com.
Posted 12/19/2003 09:49:00 AM by Gerry Alanguilan
Dean Alfar
, one of editors and writer for Siglo, wrote this very concise (and funny!) account of how
Siglo: Freedom
came to be:
http://www.kestrelstudios.com/blog/
I'm really proud of the book and I'm extremely glad and honored they asked me to be part of it. I can't wait to do it again next year. :)
---
Wednesday, December 17, 2003
Posted 12/17/2003 11:01:00 PM by Gerry Alanguilan
Submissions and Stuff
I receive a lot of emails with artwork asking for critique. It may take some time, but I get around to offering my thoughts on all the artwork sent to me eventually. It's gratifying to see really talented folks getting interested in drawing comics and I try my best to be honest about my assessment of their work so it will help them improve. The thing is, some people send me samples telling me they want critique, but deep in their minds all they really want is praise. Because as soon as I spot a weakness and point it out, I'm bombarded with all kinds of excuses. "It's my style", "That's the way I really draw" and some such nonsense. They get pissed, they go away, I never hear from them again. Those who send me the artwork through the postal mail I take much more time and effort to critique and there I really have a go at it. So far, all those who received feedback from me seem to appreciate it and show sincere desire to improve and that's good.
Sometimes, I receive scripts. Some of them are even sent to me by my friends asking for feedback. Unlike critiquing art, critiquing scripts take a very long time and almost all the time, I never get to offer feedback. It just too difficult and takes too much time. I spend most of the day working, an hour or so to email and Internet, and the rest for other duties around the house like cooking and stuff like that. So if I can't read scripts, it's not because I have something against these people, its just because my human limitations just prevents me from exerting more effort than I can possibly give. So if you intend on sending me a script to ask me what I think, please don't. Most of the time I'll just be nice and say I'll get back to you, but after a month or couple of months of not hearing from me you'll just be pissed and wish me bodily harm.
Posted 12/17/2003 11:00:00 PM by Gerry Alanguilan
This is a panel from City of Light, a short story I drew for Unbound Comics a few years ago. I was going over the files in my computer and found some art I haven't seen in a while and I thought I'd put it here.
I've been thinking a lot about this choice I've made, that of being a comics creator over every other option I have had. I remember showing up at a former classmate's house with my portfollio way back in 1994. I still had that long hair and I was enthusiastically showing my drawings. My classmate looked at me looking really amazed. Not at my drawings, but the fact that I was doing this stuff "AT MY AGE". At my AGE, I had that long hair. At my AGE I was still messing around with comics. Not too long ago I met another former classmate at a local mall and we got to talking about our respective careers. The way he mentioned "comics" sounded so condescending that all of a sudden as I looked at the face of this "friend" I had known ever since I was a kid, I realized I didn't know him at all. Not in any way that really matters.
During both times I was never hesitant, I was never ashamed to tell anyone what my job was. Maybe they'll like it better or maybe "GET" it better if I told them I was an architect instead but no, I dont' exist to to give way to the ignorance of other people. I write and draw comics. That's what I do. It pays the bills, I don't neglect any of my responsibilities, I abide by the laws, I don't smoke and I don't drink and I don't do drugs . Beyond that, I can do whatever the fuck I want and I don't have to make excuses about what I do for a living just so other people would feel more comfortable towards me.
---
Monday, December 15, 2003
Posted 12/15/2003 01:55:00 AM by Gerry Alanguilan
Several people have asked me if I was going to the C3Con held December 13-14 at Megamall. I think I was asked this question last year during the first con and my answer is still the same. And the answer is I cannot. I think I have to explain further the reasons for this decision. Some people are already aware of my stand on Filipinos doing manga in my article that can be
found here
. If some of you are have not yet read it, you might want to so you will get a better understanding of what follows.
I have gotten a lot of feedback, half of them negative, about that article. And the disappointing thing is, many of those negative reactions have been given without fully understanding what I have written. Some of my friends have suggested that I try to write it as simply and as succinctly as I can so that I cannot be misunderstood. I will try. I understand how fans of Filipino manga comics like Culture Crash can be offended by what I have written. But I do have to say with all honesty that I have written that article with no malice or hateful intent. Offering a differing opinion is by no means an indication of an agenda on my part to bring anyone and their accomplishments down. Any piece of work done by anyone (and that includes specially me) has to stand some sort of criticism. For how will any artist improve if all he heard was praise?
My article was directed not only at Filipino artists doing manga, but every single Filipino artist who compromises originality to following something that is popular. And these would include the Jim Lee clones, the Dave McKean clones, and any artist who subverts his own artistic identity to adapt the artistic identity of others. It just so happens that there are just too many Filipino artists doing manga that it overwhelms everything else.
There is also feedback, angry feedback at that, that I have no right to write such an article when I myself am drawing characters like the X-men, and Superman, clearly American characters and I am drawing (or at least inking) them in an American style. What many fans of manga don't fully realize is how unique, how distinctive and how incomparable manga is as a style of illustrating comics.
The Japanese artists have accomplished something very few nationalities have ever achieved in their own countries, and that is establish a unique and instantly recognizable style of comic art. Although each Japanese artist has a particular style that identifies who he is, manga as a whole has numerous similarities that unite them all into a single movement of comics art. Just one look at a Japanese artist's work and without knowing who he is, and seeing perhaps just a little portion of his work, you instantly say, "that's MANGA". No other country currently producing comics can boast of the same unity in style that the Japanese have. Certain European countries have developed a "clean style" of illustration and for a while in US Comics in the 60's Jack Kirby set the standard for American comics art, but those movements have not fully developed because of other movements of differing styles of art that always emerge in their part of the world. Filipinos themselves enjoyed having a united style in the 50's up the 70's. But the emergence of new artists have taken their styles in wildly different directions.
So to consider my style of drawing as "American" would be unfounded because there is no such thing as an American style of comics art, in my opinion, specially currently. There are simply too many artists drawing in wildly differing styles that it would be impossible to find similarities between them, enough similarities that we can lump them into one single "American" style. For instance, take a look at the work of Kevin Nowlan, compare it to that of Alex Ross, then compare it to that of George Perez, then on to Robert Crumb, and then on to Gahan Wilson. No similarities between them whatsoever.
Definitely my own personal artwork has its influences. One can find traces of this artist or that artist in my work if he looks hard enough. But I'd like to think I've developed my drawing to the point that I can call the end result truly my own. I think I have developed enough affectations in the way I draw that when people see my work they instantly know that it was done by me. Is my artwork Filipino? It's not for me to say, but I'd like to think it was because I'm a Filipino and I created it, and I am drawing in a way that no other artist is drawing. I try very, very hard to find an original way of drawing and to a certain extent, I think I've done just that. And I have no words to express how fulfilling that is as an artist...to have your own identity. I'd like to think that a lot of other artists out there currently making comics would definitely find more fulfillment if they just tried to find their own personal identity, to try to draw in a way that no other artist is drawing, instead of drawing in a way other people draw.
To me, "manga" is a uniquely Japanese creation. And it's an incredible creation. A lot of amazing comics have been produced by Japanese creators that have left lasting impact. It's wildly popular and it has influenced a lot of artists outside Japan. And certainly Filipinos are not immune. An influx of Japanese influenced comics have been flooding the market over the past several years and more are produced with each passing year. To me, manga will always be Japanese and regardless of how popular it is in the Philippines, regardless of how many Filipinos choose to use manga in drawing their comics, manga will never be Filipino. It should never be. Because we did not create it. We did not originate it. We must be proud to call something our own only if we have created it ourselves. It doesn't matter if these comics are written in tagalog or are set in Philippine locations and the characters ride in jeeps and tricycles, or if the Philippine flag is fluttering in the background. They're *still* manga. The unique characteristics of manga make the look of the art too Japanese to be considered truly ours.
As an artist, I have decided not to follow the direction the popular trend of comics art in the Philippines is taking, led by the many Pinoy manga comics. It is a purely personal decision on my part and it's a decision I had no difficulty making. I have taken criticism that I have not given Culture Crash et al credit that is due them. All right then. I give them credit for bringing comics back into the popular consciousness of Filipinos. I credit them for bringing together both fans and creators to celebrate comics in their conventions. They have terrific artists and I admire their enthusiasm, determination and endurance in creating their comics. But I cannot support the artistic decisions that they have made. Nor can I be part of any activity that promotes their art and pinoy manga in general. And this is why I did not attend the C3con last year, I did not attend it this year, and I will not attend any future C3cons. To attend will mean I am supporting Filipinos who do manga, and it's something I cannot do. What Culture Crash may not realize (or maybe they do) is that they are in a position to greatly influence the artistic growth of many young artists today. The thought that many young impressionable artists will be influenced to draw manga instead of finding their own unique original voice is something that I find truly appalling. And that is something I cannot support.
It is true that this movement has electrified the local comics industry and many of them have been commercially successful. Today, all of this is good for the industry, but I fear that there may be long term damage done to us, as Filipino artists and our artistic integrity. We are a talented people. We excel in many forms of art and I'd like to think that we Filipinos are one of the BEST when it comes to comics art. I think we can do better than just do what other artists do. We can create something we can call truly our own. We can create works of art that no other artist in the world has ever thought up. We can create comics that other artists from other countries will seek to emulate. And we can do this only by striving to create something original, something new and fresh and different. We can do this if we WANT to.
Some people have said that I may just be envious of Pinoy manga's success and that I'm bitter and all that. Nothing can be farther from the truth. There is nothing in their accomplishments and achievements that I am envious of. I can never be envious of something I don't believe in. Envy connotes the desire to want what they want. And there is nothing they have that I can possibly want. Acclaim? Fame? I have no use for that. Everyone else who wants it can have it because they're not for me. Commerical success? I'm doing fine on my own thank you and no one need not worry needlessly about my state of financial affairs because all is in order.
I'd like to think there is hope. Many people have pointed out to me that sometimes artists have no choice. They are influenced by what they grew up with, and cannot help but draw what they grew up reading. And I agree with that. So its my fervent hope that these artists discover and open their minds to other forms of comics art. Not just comics art, but all forms of visual art. I have been extremely gratified upon seeing artists like Philip Tan and Wilson Tortosa, who both started drawing manga but very quickly found their own voice and now they are producing excellent and highly original works, worthy of admiration. It is one of the main reasons why my group and I have held the Comics Festival here in San Pablo. It was to show the many kinds of comics art that have been produced here in the Philippines throughout our history. We recognize that a lot of younger artists have probably not have heard of names like Francisco Coching or Alex Nino, or Mar Amongo, or Nestor Redondo at all. So we took the opportunity to introduce the works of these remarkable (and unique) artists to a whole new generation of artists.
Next year, we will be having a much bigger festival early in December which we will feature even more artwork from our comics veterans and new artists, but also artwork from painters, sculptors, illustrators, photographers. We will also be launching a new project that will be created in the spirit of expanding the artistic horizons of young and old artists alike. Stay tuned for more details on that one! :)
---
Sunday, December 14, 2003
Posted 12/14/2003 05:05:00 PM by Gerry Alanguilan
I just got home from an interview with
SWITCH
, a program on Celestron Cable, San Pablo City. Those interviewed with me were Komikeros Rick Malijan and Jonas Diego. Switch was supposed to interview us last Sunday during the Festival but due to some technical reasons, the interview was moved to today. We talked about everything that had to do with being a comics artist and how we came to be known as "Komikeros".
As I've explained here previously, "Komikero" was a name I thought would be nice domain name for my personal site. It was also what I named my message board. The Laguna Artists Group being named "Komikero" happened by pure accident and it was something I didn't intend. But it just sort of caught on, which is just allright, I suppose.
For those in San Pablo, our episode on Switch will be shown 7:00pm this Saturday, December 20. Unfortunately, I won't be able to see it since I'll be in Makati for the SIGLO launch.
Speaking of
Siglo: Tales of Freedom
, the 100 page anthology for which I contributed a 10 page story about a fictional ancestor living a non-fictional family legend, is now available at ComicQuest. I haven't seen the book yet, but I've already received messages from people I know that they really like the book and really liked the story I did. And it's really nice to hear. The first time I got involved with the project, I felt a nice vibe from it and I knew that it would result in something good. I hope to get my copies really soon.
---
Thursday, December 11, 2003
Posted 12/11/2003 12:59:00 AM by Gerry Alanguilan
The festival pictures have been uploaded at last!
http://www.komikero.com/festival/pictures.html
I'm still writing the account of everything that happened before and during the festival. It's taking a while so I decided to go and upload the pictures first, which tell its own story in its own way. Thanks again to all those who came. Thanks to my Komikero Comrades, you all did fantastic work. Thanks to all those who helped and supported us in making such an enjoyable event for everyone. See you all next year!
Meanwhile...WASTED can now be ordered directly from COLD CUT DISTRIBUTION. This is for all those folks in the US and elsewhere abroad who have been wanting to buy a copy. Now's your chance! Order soon as supplies are limited.
http://www.coldcut.com/channelx/cx1.html
PS. Noel F. Lim, I haven't seen Season 3 of Sopranos yet. I hear it's still good.
---
Monday, December 08, 2003
Posted 12/08/2003 01:41:00 PM by Gerry Alanguilan
I can't believe how great the festival turned out. I have lots of pics and lots of stories to share but I'll take a breather first. Azrael and Ryan and a friend of Ilyn stayed the night. I'll put up pages later on about the event. Thanks for all those who came and all those who helped and gave their support. My Komikero pals...you all did great. Great job! For now, I'll rest. he.he.
---
Saturday, December 06, 2003
Posted 12/06/2003 09:42:00 PM by Gerry Alanguilan
Tomorrow is the festival! It drizzled today but I've gone beyond being driven crazy because of it. If you are coming to the festival...bring an umbrella! :)
Want to know how to get here?
GOING TO SAN PABLO BY BUS
GOING TO SAN PABLO BY CAR
Take care!
---
Thursday, December 04, 2003
Posted 12/04/2003 07:14:00 AM by Gerry Alanguilan
Know what? So what if it rains eh?
SO WHAT?
The festival is happening whether it rains or not so if it rains, let's just take it and not worry about it. What's a little water eh? As to those who took the streamer, I hope they fucking choke on it.
I hope to wrap up this issue of Superman today so I can concentrate on Festival business again starting tomorrow. The guys will be coming over and we will be working on packaging more artwork, making IDs, making signs, me making the online map. The banners should also be arriving tomorrow. These banners are different from the streamers in that they are vertical and are in full color printed from a graphic file I made in Photoshop last weekend. Hopefully, I can still finish the SAMPALOK drawing. HOPEFULLY!
---
Wednesday, December 03, 2003
Posted 12/03/2003 07:27:00 AM by Gerry Alanguilan
Some idiot took down our streamer. Not good.
It rained this morning. NOT good.
I'd rather have idiots taking down our streamers than having it rain on the day.
---
Monday, December 01, 2003
Posted 12/01/2003 06:55:00 PM by Gerry Alanguilan
I did some last piece of Comics Festival business today before I concentrate totally on this Superman issue for several days until Friday. I hope to be finished with the issue long before then because there is one more piece of art I need to finish for the exhibit at the festival. Me and Geoff picked up some streamers I had made a week before. We brought it to the Municipal hall to get the necessary permits to get it displayed on the steets. We installed one near Pizza Hut, and another at the unfinished pedestrian overpass in front of Central School. We had to install it as soon as possible to get maximum exposure before the Festival itself. Right there in the picture is our co-organizer Mr. Marino's worker Mario and on the left is GEOFF! Thanks pare! It was tough getting up there because the stairs are unfinished making it difficult to climb.
---
---