Graphics Intensive Site.
Hit Reload or Refresh
If Not All Images Load.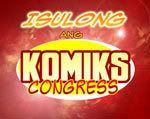 Original Art
For Sale!
Click Here!
Contact Me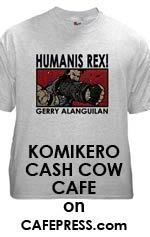 Know Your Rights as
Philippine Comic Book
Professionals!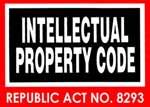 Click Image Above
or HERE for details.
RSS FEED

About Me
Current Journal
Entries

All Entries For
January 2007

Journal
Archives
2007
2006
2005
2004
2003
2002
2001
2000
1999
1998

Featured Articles

The Filipino Comics Artist
And Manga

Why No Comments?

Why Do I choose English
To Write My Stories?

Exploitation and
Self-Exploitation
in Comics

Making Mini Comics

Comics Lettering

Reviving a
Comic Book Industry

Commentary on
Anonymous Writers

Breaking Into
Philippine Comics

Preserving a Legacy and
Reviving an Industry

Featured Links

The Philippine
Comics Art
Museum


Komikero Comics
Main Site

Philippine Comics
Message Board

Crest Hut
Butt Blog
My Personal Blog

Ilyn Florese-Alanguilan
Website ng Aking
Mahal na Asawa

Doroteo L. Alanguilan
My Dad's Official Site

Emmanuel Jose
Blog Ng Aking
Dakilang Kapatid

MySpace

MyDeviantART

Blog Links



Sunday, November 30, 2003
Posted 11/30/2003 09:39:00 PM by Gerry Alanguilan
ONE MORE WEEK!
Before anything else, I have a message for FLIM. I got your text...I coudn't reply because my phone is...well, broke. Yeah, I can help you go to any place where I've taken my pictures. Just tell me when...just as long as it's after the festival.
And speaking of the festival....ONE MORE WEEK TO GO!
It hasn't been raining the past several days and we all certainly hope this weather holds until Sunday. We spent the past couple of days putting together the artwork that we will be displaying. 180 pieces of artwork can be displayed, but we've only processed only 154 so far. The guys stayed overnight last night to do this as I inked, trying to finish Superman. Lots more Festival stuff to take care of this week, but I gotta set aside a couple of days to finish this Superman issue. I hope to be finished with everything as soon as I can so I can think of nothing else but the festival until Sunday.
---
Friday, November 28, 2003
Posted 11/28/2003 08:03:00 PM by Gerry Alanguilan
The EIGHTH Lake of San Pablo?
I've always wondered about this deep valley I pass by everytime I would go to Los Banos. This valley can be seen before leaving San Pablo on the left where the Soriano Industries compound is located. Over the years I heard that it was simply a valley, or a river, and the most tantalizing thing I heard that it was in fact, the mysterious 8th lake of San Pablo City, a city that has always considered itself as the "City of Seven Lakes".
I had a chance to go to Soriano Industries this afternoon because Mr. Frank Soriano is one of the generous sponsors of our Comics Art Festival. He donated a certain amount of money, and more importantly, some coco fiber that we would need to install on our bamboo stands where we will be displaying our artwork. I asked the foreman there about the valley and he told me with great pride, that it was in fact a lake. It wasn't simply a valley, or a river, it was indeed a lake called "TIKIW". I rushed excitedly over to the edge for a view and there it was right below me. The water is small, and is nearly hidden by a huge sheet of water lily, but it was a spectacular sight nonetheless. I've heard no legends about this lake, no stories, no fairy tales of any sort. In fact, many people in San Pablo don't even know it exists.
I think people SHOULD find out about it, how beautiful it is, and to promote the need to preserve it. An
idiot politician
almost turned this place into a garbage landfill not too long ago. This same
idiot politician
was the one who made real estate theft legal in the Philippines. What a TOTAL idiot.
I think this lake would bear some research and as soon as this festival is over, I'll visit this place once again and find out all I can about it.
---
Thursday, November 27, 2003
Posted 11/27/2003 06:30:00 PM by Gerry Alanguilan
I stayed over at Leinil's place for a couple of days to blast through some pages of Superman Birthright. I always enjoy staying over there because almost always we'd have other artists over like Ryan Orsoco, Ed Tadeo, and Augy De Lara and we'd work on our projects. We entertain ourselves as we work by having something on the TV and this time it was the Extended Edition of Lord of the Rings: Two Towers. We went for Starbucks before it closed so we could stay up later, but we stay up later anyway even without it so we just do it to take a break and take a walk. On the picture there from left is Edgar, Amie, Me and Leinil.
I met with Carlo Pagulayan, one of the guests we will be having at the festival here in San Pablo. Over there with me is Jeffrey and on the extreme right is Carlo. A VERY talented artist. Jeffrey is as yet unpublished, but he's pretty good inker himself, trying to break in. Carlo on the other hand, is a published artist, having worked on Marvel's Elektra and Emma Frost. We went to the venue just to show them where it will be.
---
Monday, November 24, 2003
Posted 11/24/2003 11:26:00 PM by Gerry Alanguilan
Two weeks to the Festival! I think we can make everything pull together by then. Rain still remains a big concern. Used to be it didn't rain in December. Now we get typhoons even during Christmas. There's a HUGE typhoon coming even now. Should be here in a couple of days. I'll be staying at Leinil's tomorrow night to blast through an issue of Superman. It should be fun. Ryan Orosco will be joining us, as well as Augy and Ed Tadeo. We'll be watching Ed's DVD of Two Towers extended edition. Or rather I'd just listen to it as I ink. I hope the weather won't be TOO bad when I go home.
Siglo
, the comics anthology I did a 10 pager for, will be released next month! Honestly, I can't wait. I've seen some of the work that the other guys did and they look really cool. I'm amazed at the speed in which this book was put together. It took just over two months of to do a hundred page book.
---
Tuesday, November 18, 2003
Posted 11/18/2003 04:29:00 PM by Gerry Alanguilan
Construction of the exhibit stands continues. Johnny and I went to the venue this afternoon to check out what was happening with the stands and only a few were left yet to be done. And it's looking pretty good. It's been raining intermittently all throughout the day and its something that concerns us a bit on the day of the festival itself as it is an outdoor event. What to do when it rains? We're still trying to figure it out.
---
Sunday, November 16, 2003
Posted 11/16/2003 05:19:00 PM by Gerry Alanguilan
The Comics Festival is just three weeks away and things are getting really hectic. The group has been meeting now every Sunday and things are slowly falling in place. The bamboo stands are now being constructed, sponsors are being wooed, the contest particulars formalized, and below, we're placing posters all over town announcing the event.
Top Picture from left:
Jac, Jonas, Ryan T, Geoff, Henry, Johnny, Gerry
In the middle of this, another Superman deadline I have too meet exactly one week from now. Man!
---
Tuesday, November 11, 2003
Posted 11/11/2003 07:26:00 PM by Gerry Alanguilan
Siglo: Celebrating One Hundred Years of Freedom
I really haven't talked about it before now, but I've been invited to contribute to this comics project masterminded by
Dean Alfar
and
Mike Simbulan
. I wrote and drew a 10 page story about San Dig, a district in San Pablo back in the 1940's, incorporating a completely true family legend in the process. There is a fascinating legend that has been passed through the generations concerning the Alanguilan family. I've always wanted to do a comic book about it and this project seemed to be the vest venue for it.
And like all pencilling and inking gigs I've taken for the last several years, I try to do something different each time. Because of the limited time in which I had in my schedule to do it, I had to develop a style that was quick to do, without making it look that I just totally rushed it. There may be a page or two that may seem rushed, but a great majority of pages in this story I put a lot of thought into, specially in how to put down the lines. Overall I was pretty happy with it, although people who are used to seeing detail in my work would probably think I hacked it off which I most honestly did not.
I'm very excited to be part of this project as I think the overall concept is brilliant. 10 stories from 10 decades of life in the Philippines, written and drawn by some of the best writers and artists in comics. How can I refuse? I'm told that this should be at the printers as early as next month and should be arriving in HARDBACK! I can't wait!
---
Sunday, November 09, 2003
Posted 11/09/2003 09:43:00 PM by Gerry Alanguilan
SAN PABLO CITY COMICS ART FESTIVAL
Flyer for the upcoming festival. Just email me if you would like more info:
gerryalanguilan at yahoo dot com.
---
Friday, November 07, 2003
---
Saturday, November 01, 2003
Posted 11/01/2003 01:37:00 PM by Gerry Alanguilan
IKIRU
, one of my favorite Akira Kurosawa films is finally coming to Criterion DVD. Technically, a DVD of it is already available from Mei-Ah but the transfer isn't very good and the translation is terrible. This new edition of it is far superior with a new high definition transfer, audio commentary by Kurosawa author Stephen Prince, two documentaries about Kurosawa and the making of Ikiru and best of all, a translation that I have no doubt makes far better sense.
It stars
Takashi Shimura
, the head samurai in Seven Samurai, and he's my favorite Kurosawa actor after Toshiro Mifune. Ilyn doesn't like this movie because she feels that the character played by Shimura is just too pathetic to feel any sympathy for. And to an extent I agree. Shimura's character was indeed really pathetic for more than half of this movie, but what he does towards the end more than redeems him in my eyes. I find Ikiru to be a very human, very moving story. You most likely will find it boring if you are an action junkie and are expecting another Seven Samurai or Yojimbo, but successfully pulling off a quiet contemplative piece like Ikiru, Kurosawa proves he's no one trick pony.
---
---