Graphics Intensive Site.
Hit Reload or Refresh
If Not All Images Load.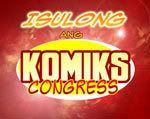 Original Art
For Sale!
Click Here!
Contact Me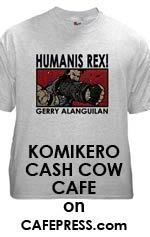 Know Your Rights as
Philippine Comic Book
Professionals!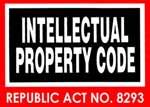 Click Image Above
or HERE for details.
RSS FEED

About Me
Current Journal
Entries

All Entries For
January 2007

Journal
Archives
2007
2006
2005
2004
2003
2002
2001
2000
1999
1998

Featured Articles

The Filipino Comics Artist
And Manga

Why No Comments?

Why Do I choose English
To Write My Stories?

Exploitation and
Self-Exploitation
in Comics

Making Mini Comics

Comics Lettering

Reviving a
Comic Book Industry

Commentary on
Anonymous Writers

Breaking Into
Philippine Comics

Preserving a Legacy and
Reviving an Industry

Featured Links

The Philippine
Comics Art
Museum


Komikero Comics
Main Site

Philippine Comics
Message Board

Crest Hut
Butt Blog
My Personal Blog

Ilyn Florese-Alanguilan
Website ng Aking
Mahal na Asawa

Doroteo L. Alanguilan
My Dad's Official Site

Emmanuel Jose
Blog Ng Aking
Dakilang Kapatid

MySpace

MyDeviantART

Blog Links



Friday, March 28, 2003
Posted 3/28/2003 08:17:00 PM by Gerry Alanguilan
I HATE
If there is one thing I really hate even more than SPAM in email, it's
CHAIN LETTERS
. Most of the time, they're sent by well meaning friends, but almost always I can't help but feel offended. Here's why: Have you ever received one of those emails that end with..." Pass this on to 10 other people or something BAD will happen to you."? Well if you have, the person who sent that has just threatened your LIFE. They have just blackmailed you with the threat of death if you don't do what they say. I can be really nasty at times, as some of my friends have discovered. One time a friend sent me a particularly offensive chain mail and I fired off a rebuttal saying well you ought to die too because you just threatened to kill me. I don't do that too much anymore so I'm hoping that my friends who send me those kinds of emails read this so they know how much chain mails offend me.
---
Monday, March 24, 2003
Posted 3/24/2003 08:28:00 AM by Gerry Alanguilan
New Releases!
A couple of books with my work on it has just been released. The first is the
High Roads
trade paper back, a collection of all 6 High Roads issues, written by Scott Lobdell, pencilled by Leinil Francis Yu, inked by me and colored by Edgar Tadeo. The other one is
Graphic Classics: Jack London
. This book is a collection of Jack London stories adapted to comics. I illustrated a scene for London's short story "Modern Dueling". The cover is by
Arnold Arre
.
It's a huge thrill because HIGH ROADS is the very first TPB which I had worked completely on, and I'm really proud of the work we did there. I'm very grateful for
Tom Pomlun
of Graphic Classics for giving me the opportunity to exert myself as an artist on his books, having also done illustrations I had pencilled and inked for the HP Lovecraft Book in addition to Jack London. I'm currently adapting and drawing (and lettering) a multi page adaptation of Bram Stoker's "The Judge's House" for an upcoming volume spotlighting the creator of Dracula.
---
Sunday, March 23, 2003
Posted 3/23/2003 04:59:00 PM by Gerry Alanguilan
I so WANT this DVD!! :)
I've been a Beatles fan since I was a kid. I bought every single cassette when I was in high school, and I got every CD after College. I'm not too much of a fan today, but I still listen to their music fondly once in a while. I'm gonna get paid really soon and this is the first thing I'm gonna get for myself. Well, next to dining room table and chairs that is, which we still don't have. he.he.
I was at a Beatles Memorabilia exhibit at the Shangrila, Shaw last week. I must say that as a collection, it was excellent. Complete original covers, magazines, merchandize, and so on....but as an Exhibit it was lacking because there was NOT ONE item that directly relates to the Beatles...something like John Lennon's glasses or Paul McCartney's pick, or Ringo's sticks. It's simply someone's personal Beatles collection.
INTRUDER!
Ilyn and I were watching CNN on the war in Iraq earlier this morning when I heard someone outside knocking on the gate. I looked through the window and someone climbed OVER OUR GATE and into the garden. I DIDN'T KNOW WHO THIS JOKER WAS! I took my big rolled Wasted banner, went out the door and demanded what the fuck this guy wanted. He was apparently surprised to see me. He was looking for someone he thought was still living here. He said he jumped the gate because the gate was locked. DUH. I told him that the previous residents have left and I am renting this place now. I smelled liquor on his breath even if he was several feet away from me. Grabbing the banner tightly, with me aching to go WASTED, I asked the guy to get out. Apparently realizing his mistake, he said that if I had a gun I may have well shot him. heh. YEAH. I opened the gate and he went out. I think he really did make a mistake because if he had planned on robbing us, he would have not called and knocked repeatedly before he jumped the gate. FUCK. I've got to get a God damned DOG.
---
Thursday, March 13, 2003
Posted 3/13/2003 03:22:00 PM by Gerry Alanguilan
Me and Silent Bob. Thanks to
Gabe
for the pic!
That's Timawa scripter David Hontiveros beside me although you can only see his glasses. :) Thanks Syeri for the pic!
From Left: Anakin, me, the FLIM and his wife Cecile and Karen Kunawicz
Thanks To
ED
for the pic!
NEW WORLDS Sci Fi CON
I never thought it would be THAT fun to be there. I saw Borgs, Elves (with bad ears), Aliens, Jedis, Anakins, Silent Bobs and lots and lots of Federation Captains and personnel. Plus, I got to sell 35 copies of Wasted! Cool! It's been a LONG time since Alamat has done an exhibit/signing and I sorta missed that. The con reminded me of how much fun it can be, specially if you're meeting the people who read your work. One guy came up to tell me he bought PULP just to follow Wasted. Wow....that's amazing. Leinil dropped me off at the venue after we had met his dad in Greenbelt. Once again, you're a big BIG help pare! Thanks! I set up the tables, chairs and the banner and stuff. I was soon joined by Dave Hontiveros, Budjette Tan, Arvie Villena, Karen Kunawicz, FLIM and his wife Cecile, Ed Tadeo and Amie, Carlo Vergara and Ryan Orosco. Jac was there too. All in all, great FUN!
---
Tuesday, March 11, 2003
Posted 3/11/2003 12:10:00 PM by Gerry Alanguilan
SORRY BUDJE!!
Budjette Tan wrote an intro for WASTED: FINAL EDITION way back in 2000 or so. And I totally forgot about it. It was supposed to go into the book, and if I hadn't read his entry in his
BLOG
, it would have totally slipped my mind altogether. I'm really REALLY sorry man! I feel doubly bad about it because Budjette was really instrumental in getting Wasted out there, read by more people than I had imagined. He even plays ED in the movie. His help in Wasted and in a significant portion of my work cannot be measured. I mean to rectify this situation.
I'm currently building a new Wasted site housed in the Wasted Movie Site. This site will include every little info out there about the book, including many letters I've gotten from readers. I will include Budjette's into there first and foremost, including the intros not only in the FINAL EDITION, but also from the original version. I will put up a gallery of every single piece of art I've received from readers. A lot of them are very VERY good and it's a damn shame if I just hide it away in boxes at the house. I will include reviews, emails, and other correspondence. You'll see so much wasted you'll throw up. :)
---
Saturday, March 08, 2003
Posted 3/08/2003 06:13:00 AM by Gerry Alanguilan
Yesterday would have been really tough, so really must thank for Leinil Yu for the assist. 500 copies of Wasted arrived at PULP yesterday, and Nil helped me to carry all that stuff back to his place. He then helped me carry a hundred copies to Comic Quest Megamall, and he dropped me off later at the bus station because I myself was carrying another 85 copies back home to San Pablo. So THANKS man! I really owe you one.
So I really have to apologize to you too because your name had been mispelled on the book! Jeez...
Apologies also go to Philip Tan because his drawing didn't make it to the book as I had thought.
Nevertheless, WASTED is already available right now at Comic Quest Megamall, and should be available very soon in other outlets. I'll announce where here.
---
Thursday, March 06, 2003
Posted 3/06/2003 10:28:00 PM by Gerry Alanguilan
WASTED STUFF
If all goes well ,
Wasted: The Final Edition
will be available starting Saturday at Comicquest Megamall, with other branches in Festival Mall, Alabang and SM North Edsa soon to follow. Comicquest will by no means be the only distributor of the book.
In 1998, Alamat Comics published the first compilation of the book with a print run of 500 copies. It sold out in a few months and a lot of people have been asking me for copies since then.
Pulp Magazine
will be the new publisher of an all new edition of the book. Of course, it will have the same old story, but I've removed much of the other extras in the first edition including intros, chapter stops, my endless rants at the end. The new edition will have a new full color cover, with new pinups from
Whilce Portacio, Leinil Francis Yu, Arnold Arre, Roy Allan Martinez, Edgar Tadeo, Philip Tan
and
Marissa Hilos-Nepomuceno
which will act as chapter stops. It will have intros by
Karen Kunawicz
and
Barbie Almalbis
of
Barbie's Cradle
. Pulp will be printing 2000 copies. I get to have some copies to distribute to Comic Quest, Comics Odyssey, CCHQ, Cold Cut and others. It depends on Pulp on where they will distribute the majority of it.
My contact at Pulp tells me that the 500 copies I get should arrive at their offices today. Of course,
if all goes well.
Leinil will be helping me get the stuff there and store it at his place for the meantime. At least that's the plan. I really REALLY hope that Pulp comes through with this. Because a lot of stuff has been put into motion because of their promise of delivery. There's the scheduled release of the book at Comic Quest, the promises I've made in turn to many people asking for its release, and the scheduled New Worlds Sci-Fi convention next week where Alamat Comics will have a booth which I am a part of. Posters and a huge banner have been made so I could pimp the book at the con.
If the book doesn't come out....well jeez. I don't even wanna think about that.
Why "
Final Edition
"? To be honest, after Alamat Comics had compiled the book in 1998, and after the book had sold out, I thought that it would be over. I thought I would move on to other projects, other drawings and stories. But the book just won't leave me alone. People who had only just read the book would come up to me and talk to me about it. It continues to surprise me today that I still get messages from people who want to talk about it.
Then came
Vernon Go
who wanted to serialize Wasted in monthly installments in PULP, cutting it up the way it had been originally cut up as a sporadic mini comic. A lot of people got to read the book who didn't before and once again I started to get feedback, good as well as bad. Even old classmates whom I hadn't met in a long time would get in touch to say they read my story.
Then came talk of compiling the book again. I thought...OK. I brought all original artwork to the PULP offices in Quezon City so they could be scanned properly. Soon after, the PULP offices burned down, taking with it all the original pages of Wasted. I was bummed, but I thought, that was that. It's finally finished. The book will finally leave me alone.
But then
Noel F. Lim
came to me with the idea of making the story into a live action film. And he seemed really serious about it. At first I wanted to decline, but the sincerity by which he had approached me made me think. It also made me think of all the letters I had gotten through the years because of the book. Letters from people who tell me how the book helped them deal with their own pain in their lives. Letters from people who eventually became good friends. As I look back on my life for the past 8 or so years, I'm surprised to realize that my life will be totally different if I had not done Wasted. Most of the friends I have made in the past several years are there because of this book. A lot of the exposure and work I have gotten in the same time came to me because of this book. I cannot turn my back on it. And I realize now that I don't want to. Wherever it takes me....it will take me, I guess.
The movie is taking a long time, but it WILL get made. The reprint from PULP took a long time coming, but now it's nearly here. Well, at least I HOPE so.
I just hope none of the pages are printed out of order, dammit.
---
Sunday, March 02, 2003
Posted 3/02/2003 08:23:00 PM by Gerry Alanguilan
Last Tuesday, February 25, me and Ilyn went mountain climbing. It wasn't really a mountain, but a very tall hill which is part of my family's property in Sta Catalina. I can't believe our family actually owns this awesome looking hill full of really huge boulders near the top. Part of it actually looks like a stone cliff face, and I'm really challenged to climb it one day. Tuesday though, Ilyn and I took the easy way up, which is a winding pathway along the side of the hill right to the top.
Below this hill is a cute little house built by my parents. And when I say cute it really is cute. Its no larger than 5meters by 5meters, but it has everything including living room, dining area, bedroom, kitchen and a really nice bathroom. Crap! This bathroom looks a whole lot better than the one we have right here in my apartment. In fact, that's one of the best looking bathrooms I've seen. I'm really going to enjoy shitting there.
I haven't been to this place in a long time and I'm glad I went because it was so peaceful, so cool, and it really made me want to draw. Good thing I brought my sketchbook with me. Ilyn and my mom went the easy way up along the path. Feeling Daredevil me wanted to find a much more fun way going up, and I nearly fell because of it too. If I hadn't grabbed hold really tight of a mahogany tree near the top I would have rolled down that hill and would not have stopped till I reached the very bottom. See that landscape behind Ilyn? That's WAAAY steeper than it looks. She didn't look down because she's afraid of heights. Well, I am too, but at least I have things there I can grab on to.
Right at the very top there is a long seat fashioned from one of the protruding stones. We sat there a bit as I sketched a dead branch. The breeze was soft and cool, the birds were singing and the bamboo trees were groaning against each other. It sounds as if they're about to collapse but that's just the way they sound in the wind, I guess.
We went back down after a while and hung out at the cute little house. The place didn't have electricity, but I think I could live there if I really wanted to.
We went back home as I still had a lot of work to do. I went back to inking Superman: Birthright and the deadline was so tight it was driving me nuts. It was a good thing I had a little mountain break as the deadline was really killing me. But I finished the issue with the help of Ilyn and I can't help but feel good about it because I think Leinil and I did some really cool stuff with the book.
Later in the week Leinil and I reviewed the inked pages and he seemed really happy with the pages. There are some revisions here and in the next issue, but it's OK.
Ryan Orosco, me, and Leinil Yu and his girlfriend Yai went to Mango Comics's launch of DARNA #1 the other night and it was a blast! The book wasn't getting much good reviews, but damn, this launch was really fun. There were lots of bands, a dancing Darna, pyrotechnics, souvenirs, food (where?), and lots of friends. I did meet some philosophical
opponents like James Palabay of Culture Crash. He seems like an OK guy and I'm pretty sure he is. I just hope we do stick with the work and leave the personal stuff alone. It was really cool meeting the people who had worked on the book. Ryan of course, was the star of the night, next to Darna of course. He drew the first issue and people lined up for autographs and photographs. Aside from Ryan, the other people who worked on the book includes Gilbert Monsanto, Hugo Yonzon and Bart the colorist.
Ely Buendia and his new band MONGOLS was there. Pretty sneaky of Ely to call his new band Mongols, which is a popular brand of pencil which has an.....eraser head? ha! ha! ha! I also met Genie Ranada, one of the rabid Wasted letter writers back when I was still working on it. She had designed the CD cover to Sugar Free's album, another really great band to perform that night.
A pleasant surprise was the band NARDA. I saw them play and they were really cool. I liked their music right away. Later in the night, Ryan introduced me to the lead singer of the band. It turns out she really REALLY liked Wasted. Wow, that was sooo cool. There I was really happy to meet her and here she was talking about my book. It was really very flattering.
---
---